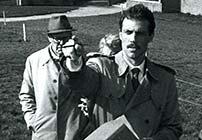 Thursday, November 8
1 – 2 p.m.
Regenstein Center
Alsdorf Auditorium
Free; pre-registration is required (usual parking fees apply). 
Join Kris Jarantoski, executive vice president and director, for a visual presentation of the Garden's development during the past 40 years, showing construction of the islands and some of the people who were instrumental in making it happen. Kris has been with the Garden for more than 35 years, and he will share his memories of its past.