Thursday, November 4, 2021, 6 – 8 p.m.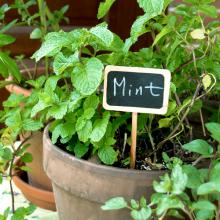 Learn how to select and nurture culinary herbs as well as a variety of popular and unusual houseplants that will brighten your home this winter.
This class will be taught online via Zoom. All registrations must be submitted online two days before your class starts. Registered students will receive login instructions one day in advance.
Nina Koziol, garden writer