Monday, March 25, 2019, 1 – 4 p.m.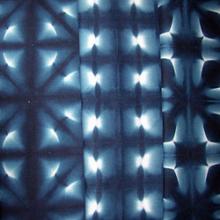 Make a tranquil river scene come to life with creative dyeing techniques. Wrap simple objects like sticks and stones into silk, paint with vivid colors, and watch your scarf come to life. You will leave with an exquisite 14 x 72 inch habotai silk scarf to wear or give as a gift.
Register for this class and Pumpkins in Fall together and save ten percent. Please call (847) 835-6801 between 9 a.m. and 5 p.m. to register and receive the package discount.
Classroom 5, Learning Center