8 Tuesdays, January 9 – March 6, 2018, 12:30 – 3:30 p.m.
(no class February 6)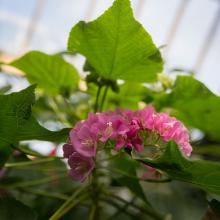 Escape from Chicago winter into the greenhouses of the Chicago Botanic Garden. We will use watercolor and colored pencils to explore and express the beauty of the vast botanical treasures at hand, including the Orchid Show. Emphasis will be on artistic expression, rather than scientific rendering.
Judith Joseph, artist and educator
Classroom 5, Learning Center