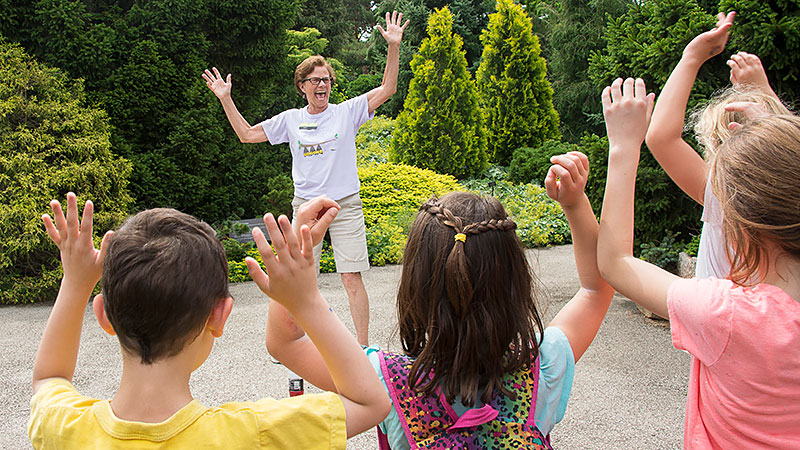 Discover — and help others discover — a world of wonder and inspiration as a Chicago Botanic Garden volunteer. As a volunteer at the Garden, you have unlimited opportunities to share your talents, explore new areas, and connect with people of all ages.
Click here to complete a volunteer interest form.
Write or visit:
Chicago Botanic Garden
Volunteer Services
1000 Lake Cook Road
Glencoe IL 60022
For more information:
Contact Judy Cashen, director, volunteer administration and engagement, at (847) 835-8392 or e-mail Click here to show mail address.
A volunteer's interests, skills, abilities, and availability guide initial placement for orientation and training in a specific service area. Volunteers typically work one half-day per week or two weekend days per month. Contact the Volunteer Services department to discuss other service arrangements.
Whatever your interest or talent, we will explore opportunities for you in the Garden's volunteer program. Consider joining our volunteer family! We hope we will hear from you soon.