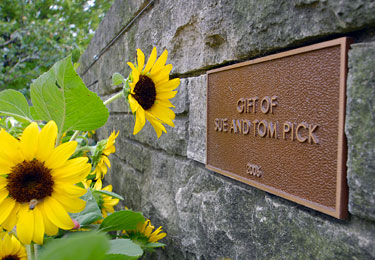 Here at the Chicago Botanic Garden, oak saplings are planted with the hope they will grow tall, cooling visitors and protecting shade-loving plants. The trees will reach their majestic 60-foot maturity long after those who planted them are gone, having endowed a gift for tomorrow. Similarly, making a planned gift to the Chicago Botanic Garden is an investment in our future—ensuring that for generations, people will connect with nature while delighting their senses; discover the joys of gardening; and continue important conservation work.

Keeping the Garden Growing
Planned giving options are often easy to arrange, offering benefits to the donor and family. Gifts protect loved ones while supporting cherished cultural institutions and charities. And, for many donors and their families, planned gifts provide valuable tax incentives.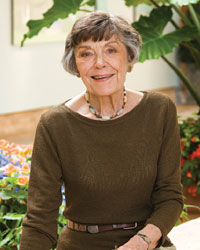 Beverly and Ralph Behrens deeply appreciate how the Garden blends art and science. She is an accomplished botanical artist; he is a nature photographer and retired engineer. "We enjoy the art education program, learning about the Garden's conservation work, and supporting the graduate program in plant biology and conservation," said Ralph. "We want to support the Garden in these areas, and gradually moved up our membership level until reaching the President's Circle. A planned gift was the right 'next step' for us and the Garden." The Behrenses have supported the Garden with a living trust. "This is something anyone can do," said Beverly. "People can choose a level of giving comfortable for them."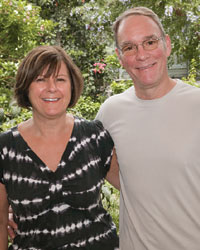 Marilyn Bodine concurs. "A gift to the Garden is a gift that grows and grows," she said. Her late husband, Earl C. Bodine, was one of the Garden's original donors and is the inspiration for her continued support. Self-described as "frugal and a good planner," Marilyn chose to establish a charitable gift annuity, which provides a current tax deduction and fixed payments for life. The remaining balance becomes a gift to the Garden's endowment.
Raised in a Chicago apartment abutting the expressway, Rich Peters didn't see much beauty out his front door as a youth. Then, driving his first car, he came upon the Chicago Botanic Garden. "It was more trees than I had ever seen in my life!" he recalled. Rich became a regular visitor, and eventually a member.
Corinne Peters, who shares her husband's love of the Garden, completed master gardener certification and volunteers in the Regenstein Fruit & Vegetable Garden. "When deciding which legacies we wanted to leave, we knew we wanted to support the Garden," said Corinne. The Peters family has chosen to give an IRA. "It's simple to designate beneficiaries, even allocating percentages to different organizations," said Rich. "IRA gifts to family members often are heavily taxed, but when donated to a charitable organization, it is a tax-free gift." He added, "This is an easy way to show support for the Garden's future financial needs."