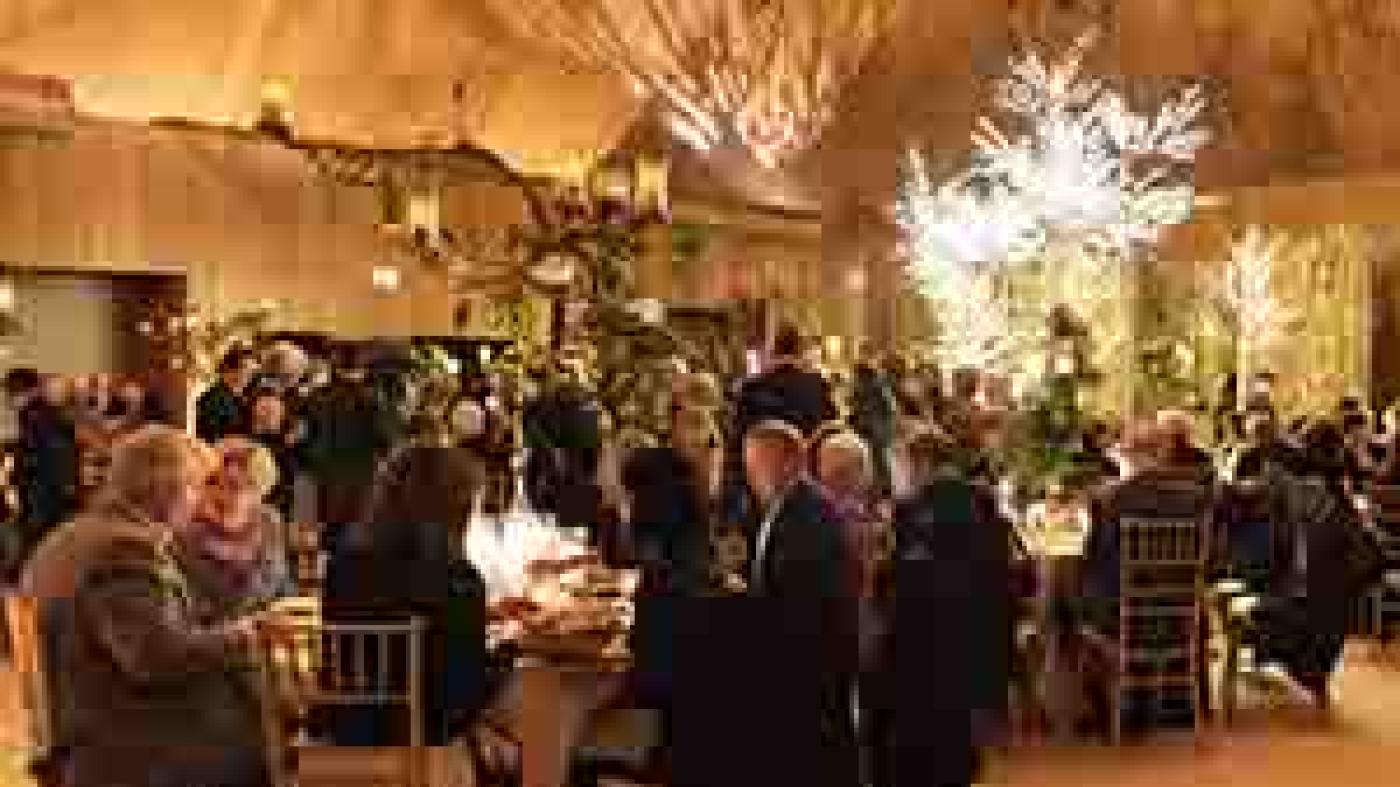 Release Date: Tuesday, December 10, 2019
The Woman's Board of the Chicago Horticultural Society raised $325,000 at its inaugural Lightscape Preview on Thursday, November 21, at the Chicago Botanic Garden. More than 335 guests enjoyed the event that supports the Chicago Botanic Garden's many global scientific, research and conservation initiatives.
The cocktail party was a celebration of the U.S. debut of Lightscape, an immersive artist-designed illuminated trail. Guests began the evening with a hot malt drink and a custom herbed trail mix to enjoy while they walked the Lightscape trail. As they returned to the Regenstein Center, they were greeted with a Sparkle Prosecco Cocktail with white sparkle sugar rim and a Swiss raclette station where guests could continue viewing the Lightscape grand finale. Hors d'oeuvres such as cured Arctic char with horseradish whip and pumpernickel crouton were served. Musicians of the Stanley Paul Orchestra played festive smooth jazz and classics for guests throughout the evening. Guests mingled and entered the raffle for two premium cabin airline tickets from American Airlines.
Entertaining Company catered the event with indoor Lightscape décor by Kehoe Designs. The first course included a salad with wild field greens, burrata, candied pistachios, and pomegranate seeds. The main course featured grilled tenderloin, frizzled sweet potato crown and a grilled asparagus bundle.
Departure delights included a deluxe coffee station, mulled cider, warm silvery glazed mini doughnuts and home-baked butter cookies with edible flowers.
The 2019 Lightscape Preview was co-chaired by Gail Seidel-O'Gorman of Barrington and Jill Danaher of Lake Forest. The evening was made possible by the generous support of Beam Suntory. For more information about Lightscape, visit chicagobotanic.org/lightscape.