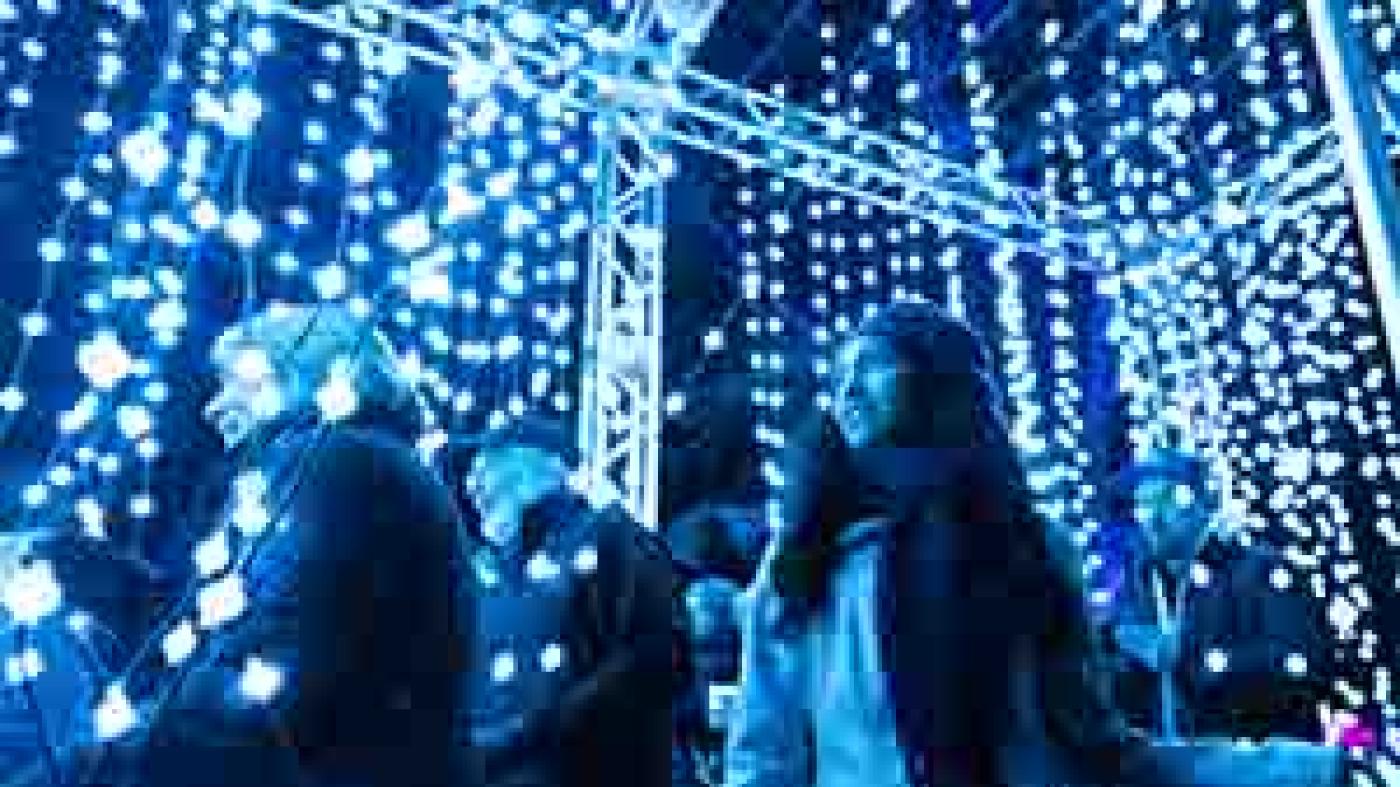 Attendance Increased by 22 Percent over 2018
Release Date: Thursday, January 9, 2020
The 2019 attendance at the Chicago Botanic Garden was the highest ever, with 1.275 million visitors, representing an increase of 22 percent over 2018. Attendance exceeded one million visitors for the seventh year in a row, revealing that our Garden continues to be an ideal year-round destination for people who enjoy being immersed in nature.
"We were thrilled to welcome more people than ever before to the Chicago Botanic Garden," said Jean M. Franczyk, president and CEO of the Chicago Botanic Garden. "Our attendance growth affirms that people want to spend more time in gardens and green spaces, where they can feel a connection to nature."
Event programming at the Garden in 2019 included the new holiday show Lightscape, which sold out in its first year; Night of 1,000 Jack-o'-Lanterns, a Halloween event featuring hand-carved pumpkins that sold out its extended run; Bees & Beyond, a Garden-wide exhibition revealing the vital role of pollinators; and In the Tropics: The Orchid Show, a tropical-themed display of 10,000 orchids.
In its U.S. debut, Lightscape provided attendees with an enchanting, after-dark illuminated trail inspired by and created just for the Garden. It was an unseasonably warm November and December, and Lightscape became the holiday season's hottest ticket. The event far exceeded expectations, selling out 33 evenings with more than 175,000 attendees. In its fourth year, Night of 1,000 Jack-o'-Lanterns, an October display of more than 1,000 expertly hand-carved and lit pumpkins, sold out 10 evenings with more than 51,000 attendees.
During the summer months, Bees & Beyond inspired a genuine appreciation for the role pollinators play in our everyday lives and in a healthy, diverse planet with pollinator-themed display gardens, rusty-patched bumblebee topiaries, an interactive exhibition and more throughout the Garden. In its sixth year, the Orchid Show, themed In the Tropics, captured the spirit of places like the South Pacific and Amazon and provided nearly 44,000 attendees a lush oasis, with the luminous feel of an endless summer, during an unusually cold February and March.