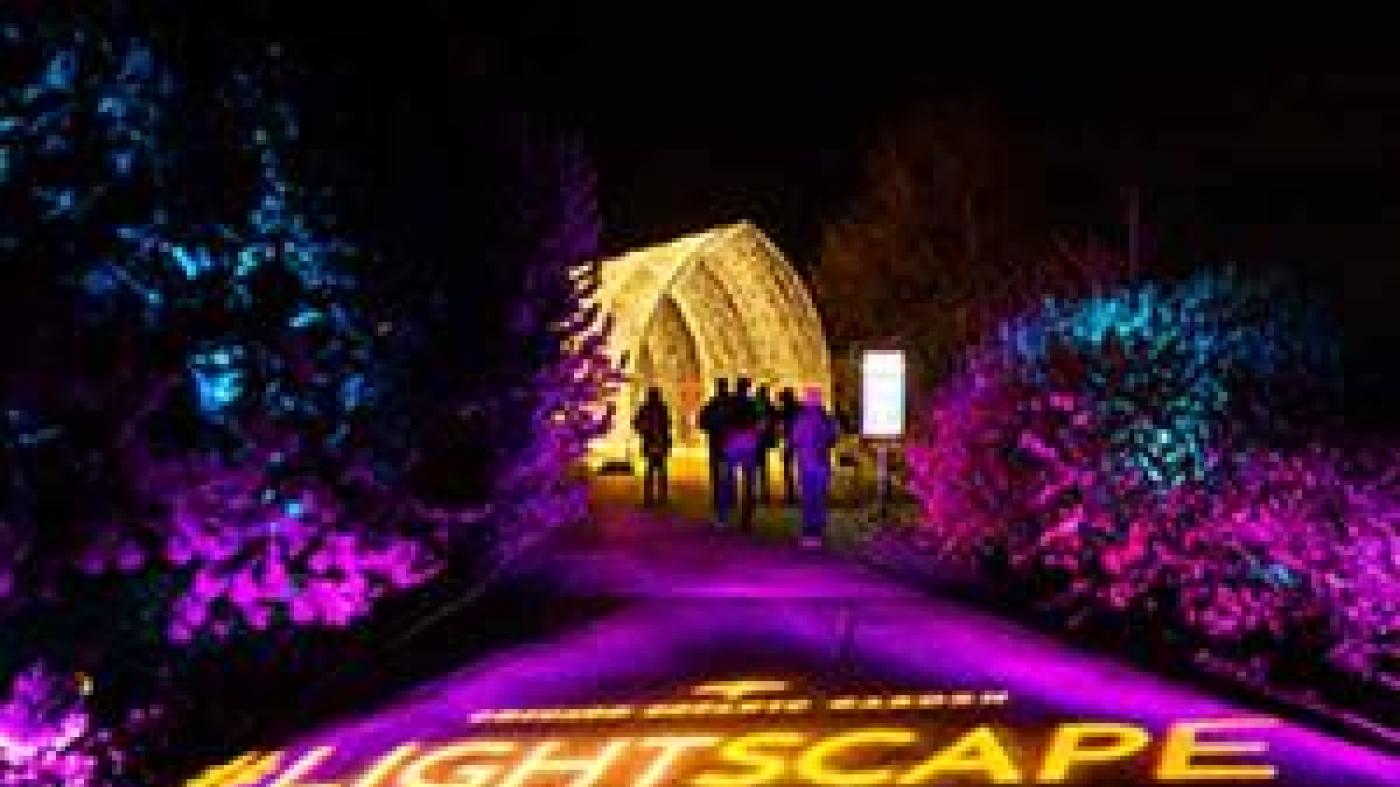 Release Date: Wednesday, November 18, 2020
The Woman's Board, Board of Directors, and Guild of the Chicago Horticultural Society raised $882,000 during the Lightscape Preview on Thursday, November 12, at the Chicago Botanic Garden. More than 520 guests enjoyed the event that supports the Chicago Botanic Garden's efforts to continue to be a source of true beauty and respite for all to enjoy.
The evening was an exclusive first look at the return of Lightscape, the holiday event that sold out in its debut season. Guests enjoyed trailside hot bites and seasonal drinks while they walked the all-new path filled with new delights from Chicago-based artists and captivating favorites from international artists along the 1.25-mile outdoor trail. Culinary Landscape catered the event. Departure delights included a backpack full of goodies and fresh baked cookies.
The 2020 Lightscape Preview was co-chaired by Woman's Board members Mary Alice Miller of Kenilworth and Priscilla McIntosh of Barrington, Board of Directors Jill Delaney of Kenilworth and Laura Linger of Winnetka, and Guild members Sarah Blessing of Chicago, Lizzie Kelley of Winnetka and Miriam Petrillo of Glencoe. Lightscape was made possible by the generous support of Northern Trust with spirits for the event provided by Beam Suntory.