Smart gardeners know that it's the presence of pollinators—the bees, butterflies, moths, beetles, flies, and other insects (plus hummingbirds)—that makes the difference in the health, fertility, and productivity of wild plants, food plants, and landscape plants alike. Not only do plants depend on them, but our pollinator friends are responsible for 70 percent of the food we eat. Recent news about the die-off in honey bee colonies and the decline in monarch populations makes the issue of pollinator awareness an important one for all.
At the Garden, colorful flowers are pollinated by bees, butterflies, and hummingbirds.
How You Can Help Pollinators
Plant native pollinator plants.
Create nesting habitat.
Avoid using pesticides.
Support land conservation efforts.
Spread the word about pollinator declines.
Become a citizen scientist, join Budburst.
Attract Pollinators to Your Garden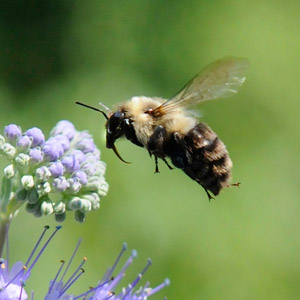 bees:
Bayberry
Beebalm
Big blue lobelia
Black-eyed Susan
Catmint
Foxtail lily
Goldenrod
Jacob's ladder
Joe-pye weed
Lavender
Purple coneflower
Smooth blue aster
Smooth beardtongue
Stonecrop
Sunflower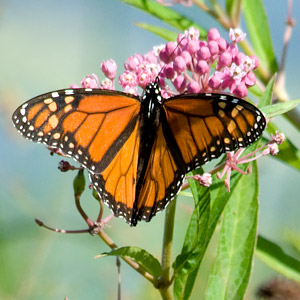 butterflies:
Beebalm
Black-eyed Susan
Blanket flower
Butterfly weed
Butterfly bush
Coneflower
Dill
Globe thistle
Gayfeather
Milkweed
Parsley
Red valerian
Tomatoes
Yarrow
Zinnia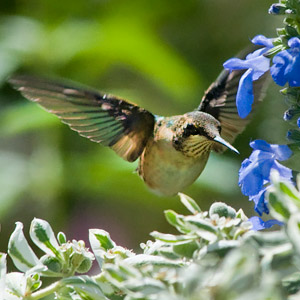 hummingbirds:
Beebalm
Flowering tobacco
Foxgloves
Fuchsia
Honeysuckle
Hyssop
Lantana
Lobelia
Morning glory
Red buckeye
Rhododendron
Salvia
Trumpet creeper
Verbena
Weigela