Winter is always a good time to slip into a chair with some hot chocolate and do a little reading. A good book or magazine lets readers armchair-travel to far-off gardens, delve into horticultural history, explore new plants, or simply learn techniques that will help them improve their own gardens.
Staff Favorites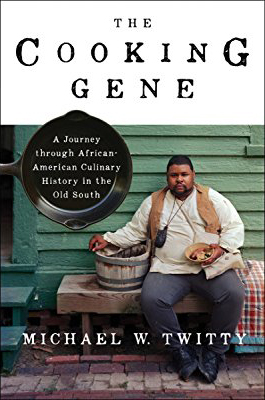 Lisa Hilgenberg, horticulturist in the Regenstein Fruit & Vegetable Garden, is immersed in garden history this winter. She's reading The History of Horticulture in America to 1860 by U.P. Hedrick. "It's all about gardening, fruit growing, and viticulture," she said. "It surveys the development of horticulture in the United States both chronologically and geographically." She's also reading The Cooking Gene: A Journey Through African-American Culinary History in the Old South by Michael Twitty. It's the memoir of a culinary historian who traces Southern cuisine and food culture from Africa to America. 
Tim Pollak, the Garden's outdoor floriculturist recommends The Cultivated Wild: Gardens and Landscapes by Raymond Jungles. "I love this book for ideas on how to use tropical plants for their bold foliage colors and textures, and I used this book quite a bit for ideas this past year for our Brazil in the Garden display." He also admires Roberto Burle Marx: Brazilian Modernist, by Jens Hoffman and Claudia J. Nahson. "It has tons of inspiration for how to use tropical plants in your landscape. And Roberto Burle Marx has been one of the twentieth century's most influential landscape architects, for both his use of tropical plants, massing color and textures, and his work for plant conservation in Brazil."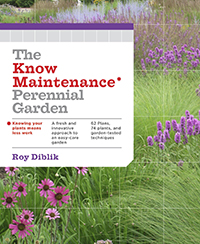 There's a long list of book titles waiting for Jill Selinger, the Garden's manager of adult education. "My go-to book on bulbs is Anna Pavord's Bulb. It's very comprehensive and inspiring." Other favorites include The Art of Gardening by R. William Thomas, The Garden: A Year at Home Farm by Dan Pearson, the The Know Maintenance Perennial Garden by Roy Diblik, and Meadows by Christopher Lloyd. While some of the titles may be out of print, Selinger suggests checking the Lenhardt Library online offerings, used book stores, and other online resources. 
A Remedy for Cabin Fever
"The Lenhardt Library is a sunny spot to dream about your summer garden and investigate options for new plants," says Leora Siegel, the library's senior director. There's plenty to read—the library's collection includes about 125,000 volumes including books, periodicals, rare books, special collections, videos, DVDs, slides, nursery catalogs, and the archives of the Chicago Horticultural Society. Head to the library, grab a book, pull up a chair and immerse yourself in whatever tweaks your fancy—growing perennials, cooking with herbs, attracting butterflies, or perhaps exploring the wild journeys of international plant collectors.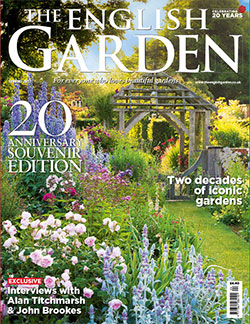 The library's periodical collection includes about 350 current print and online subscriptions to academic journals, horticulture journals, gardening magazines, plant society journals, and newsletters. When it comes to garden magazines, Pollak says, "I definitely love The English Garden. I always get inspired with every issue, for both plant choices and design ideas in every article. The color photos and descriptions are outstanding.  And I just love the English garden style."
Good Reads
Leora Siegel, senior director, Lenhardt Library, shares her book recommendations from the library's collection.
From the Classics:
A-Z Encyclopedia of Garden Plants by Christopher Brickell
Dirr's Encyclopedia of Trees and Shrubs by Michael Dirr
Flora of the Chicago Region: A Floristic and Ecological Synthesis by Gerould Wilhelm, Laura Rericha, and Mary Marguerite Lowther
Newly published in 2016–17:
Midwestern Native Shrubs and Trees: Gardening Alternatives to Nonnative Species: an Illustrated Guide by Charlotte Adelman and Bernard L. Schwartz 
Glorious Shade: Dazzling Plants, Design Ideas, and Proven Techniques for Your Shady Garden by Jenny Rose Carey 
Gardening with Foliage First: 127 Dazzling Combinations That Pair the Beauty of Leaves with Flowers, Bark, Berries, and More by Karen Chapman and Christina Salwitz
Garden Flora: The Natural and Cultural History of the Plants in Your Garden by Noel Kingsbury
The Perennial Matchmaker: Create Amazing Combinations with Your Favorite Perennials by Nancy Ondra
Homegrown Pantry: A Gardener's Guide to Selecting the Best Varieties & Planting the Perfect Amounts for What You Want to Eat Year-Round by Barbara Pleasant
---
Nina Koziol is a garden writer and horticulturist who lives and gardens in Palos Park, Illinois.