Spring is here and with it come wildflowers—trillium, mayapples, and spring beauties. Take a stroll or sit in your garden and you may see and hear some of the many beautiful songbirds as they migrate north.
"It is the knitting together of so many distinct individuals into a harmonious whole greater than the sum of its parts that makes a garden a garden."  —Elements of Design by Joe Eck
By May, it's tempting to visit the local garden center and go gaga over all things in bloom. We load up the shopping cart with plants, perhaps without giving much thought to what will go where in the garden. It's easy to get swept away. Flowers, with all their colorful exuberance, are often the reason we are attracted to gardening in the first place.

But if you're thinking of tinkering with your garden this spring, now's the time to take stock of what changes or improvements will provide the most for your personal enjoyment and your money. Often, we find inspiration by simply observing and reflecting on our surroundings. What do you enjoy most about being outdoors and being in your garden? What aspects do you enjoy least? Making those discoveries can help you create a truly satisfying outdoor space.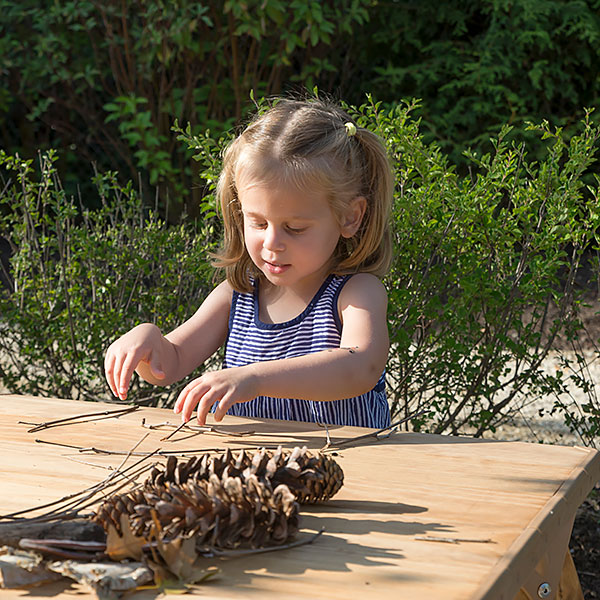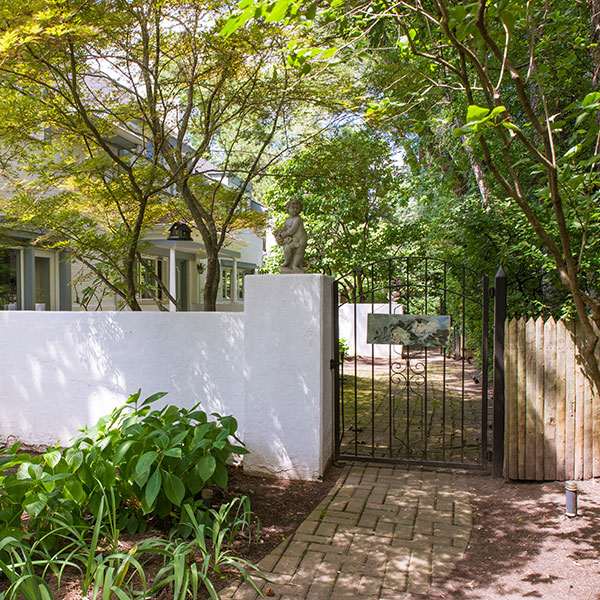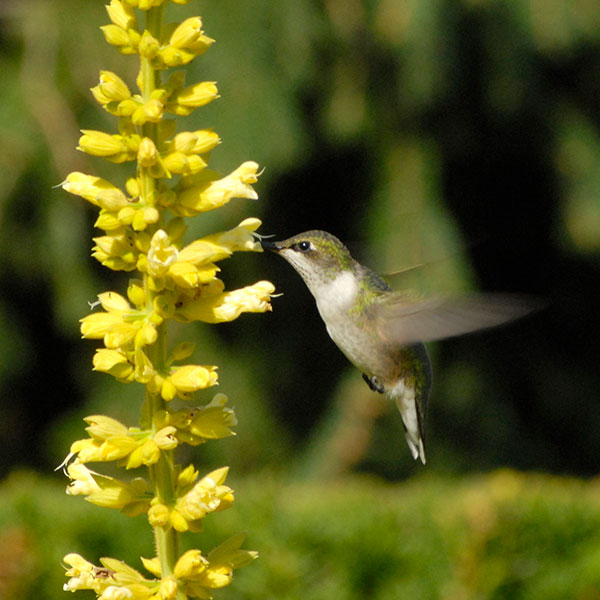 Evaluate the Space
Take a good look at your backyard and the side yards. Could you use a space for solitude, bird-watching, or reading? You may need a children's play area or a spot for your pets. How about a comfortable space to grill, to entertain, or perhaps go for a swim? It may be the desire for something fresh—renovating a tired landscape, updating your home's curb appeal, enlarging a patio, or increasing privacy.

Take a look from the windows in your living room, dining room, kitchen, and other spaces. After all, gardens are meant to be enjoyed from indoors as well as outside, and throughout all the seasons. Evaluating these views allows you to create meaningful sight lines into outdoor spaces and perhaps to include new focal points—a flowering tree, a fountain, or a special seating area, for example. Determining sight lines is an important, but often overlooked, part of the design process. Here are some other ideas to inspire your garden design efforts this spring.
Create meaningful sight lines into outdoor spaces and perhaps include new focal points—a flowering tree, a fountain, or a special seating area.
Got Curb Appeal?
Every house has a personality, whether it's a ranch, bungalow, Queen Anne, Tudor, Cape Cod, midcentury modern, or other architectural style. The landscape that surrounds it has a personality, too, especially in front of the house. There are formal gardens with neatly trimmed bushes and clipped lawns, tightly manicured evergreens, and plenty of straight lines. There are cottage gardens with billowy, informal plantings of annuals, perennials, flowering vines, and roses in curving borders. There's the prairie garden, the shade garden, the collector's garden that sports the newest plants, and everything in between. Whatever the look, the front landscape creates a first impression about who lives there.
Foundation Plants
Take a good look at planting beds around the home's foundation. Large shrubs can get out of control, become massive, and eat up lawn space, and cover windows. Is it time to prune or remove old, overgrown evergreens and plant something more in scale with the house? Take a few photos of your home from the front sidewalk or street to get a clear idea of what others see.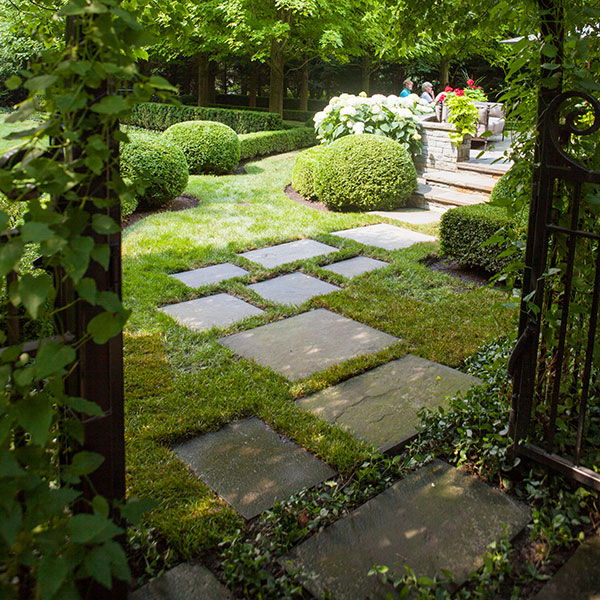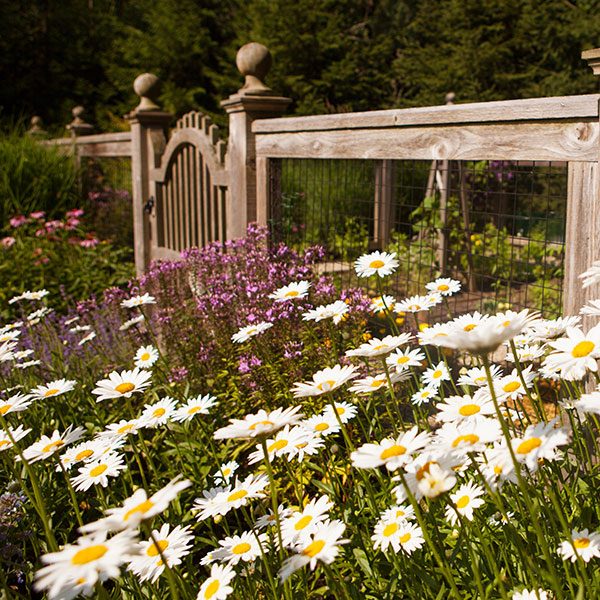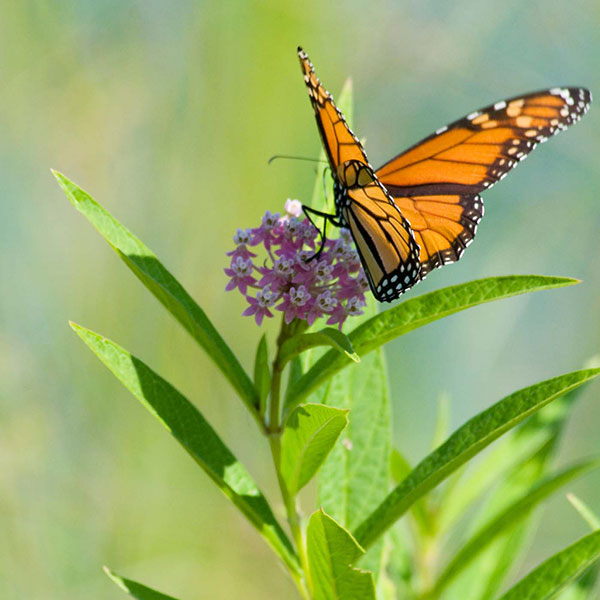 Moving About
A path is a necessity for getting around the garden. It can also provide a framework that links elements of the garden. A path to the front door should be wide enough to allow two people to walk together side by side instead of stepping on the lawn or planting beds. Installing a ribbon of pavers on each side of a concrete walk increases the width without having to replace the entire path.

A path that leads to a side yard need not be as wide or as formal as one that leads to the front entry. Informal paths can be made with limestone slabs set into the lawn. Or, they can be paths packed with bluestone or other stone chips. These materials are suitable because secondary paths typically don't require shoveling in winter.
Plan a Theme Garden
Another design element is a theme garden. It can be sunny space where you grow a cut-flower garden with zinnias, sunflowers, peonies, and lavender for indoor arrangements. How about a small herb bed or pots filled with your favorite annual and perennial herbs. It can be a moon garden with white flowers and silver-leaved plants that glow at dusk. Or, a pollinator garden with nectar-rich flowers and host plants like butterfly weed (Asclepias tuberosa) to feed monarchs and other butterflies.
Places of Inspiration
Did you visit another garden that you particularly enjoyed? Think about the elements that sparked your interest. Do you golf? Perhaps your landscape could use a small putting green for those practice sessions. Do you enjoy bird-watching? There are many plants that attract and feed birds. Clip pictures from magazines or bookmark them on your phone or tablet.
Eye Candy
Color is important to gardeners. After all, gardeners are artists, painting their landscapes with plants. Your garden can embrace all the seasons—bulbs in spring, flowering shrubs in summer, long-blooming perennials for autumn, and grasses and trees with winter interest.
---
Nina Koziol is a garden writer and horticulturist who lives and gardens in Palos Park, Illinois