It's easy and fun to enrich your holiday with eco-friendly alternatives to buying cards and gift wrap. Read on as the Garden offers tips on making holiday greetings and wrapping gifts using materials and methods that won't hurt your wallet or the environment.
Cards
People love receiving holiday cards, and they especially appreciate the unique beauty of homemade ones. They're surprisingly easy to make. There are a variety of methods for creating your own, but here's our favorite:
First, find some "card stock," also known as "a paper bag." Dark or very bright inks will show up nicely against the tan color of paper bags cut to card size, while more subtle colors may be visible on purchased, recycled paper or recycled card stock. (When folded in two, paper measuring 8 ½ by 11 inches will create two greeting cards of 4 ¼ by 5 ½ inches, which will fit into a standard 4 3/8-inch envelope; type "card size" in your computer search engine for many alternative sizes.)
You'll also need some soy-based inkpads or paint. OK, ready to begin?
Now, head outside and gather some small leaves, perhaps a swatch of pine needles, or some berries. Alternatively or to supplement the natural objects, cut a large baking potato in half and carve out holiday shapes; relatively easy ones are candy canes, dreidels, or goblets or corn like those used on the Kwanzaa altar. Christmas trees, Hanukkah menorahs, and Kwanzaa kinaras are trickier, but if you're especially dexterous, go for it! Of course, if you are carving a potato with young children, keep the knife safely away from small hands and fingers.
Finally, using your leaves, other found material, or the carved potato, press your "stamp" into the ink or paint, then press onto your card. Do you have any old ribbons in your house? You can embellish your cards a bit more by taping or gluing old ribbon or lace around the edges of your cards. Let dry, inscribe, address, and voila! Your lovely holiday card is ready to send.
---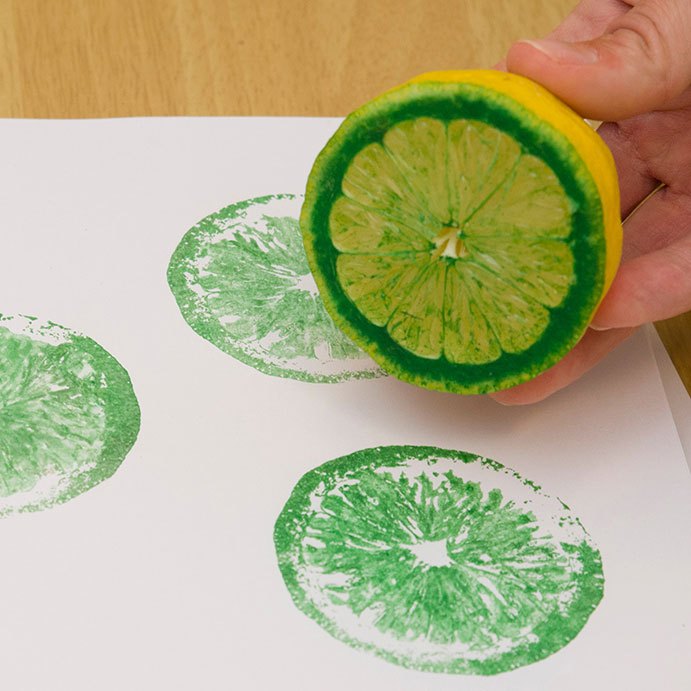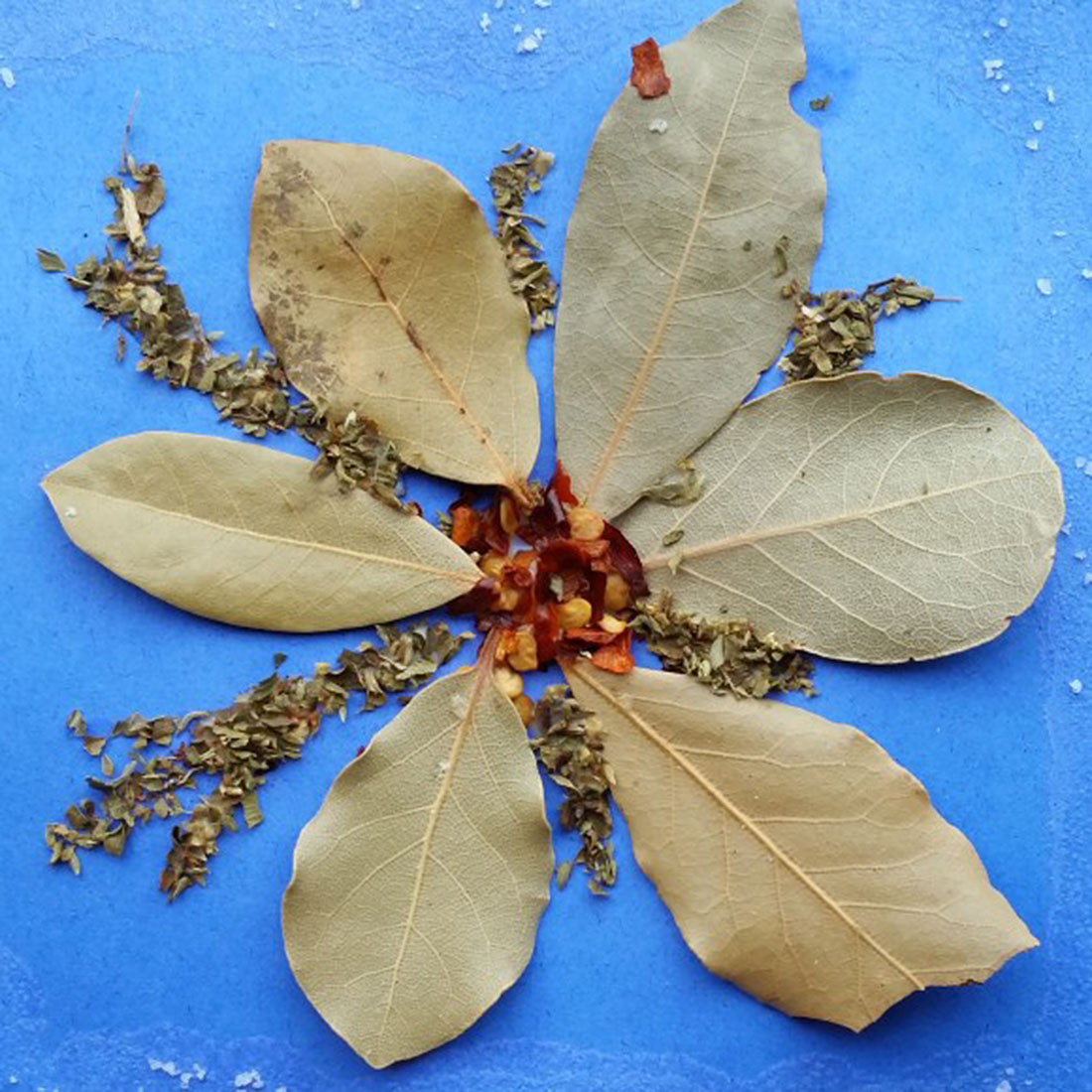 ---
Gift Wrap
Who knew the chore of gift wrapping could be so fun, and easy on the environment as well? As with your gift cards, "stamps" made of leaves and other natural objects, dipped into soy-based inks, can be used to create eco-friendly wrapping paper. Recycled tissue paper works well and is widely available these days, in bright colors or solid white. Just press your ink-coated design onto the paper, let dry, and wrap your gifts.
There are simpler ways to green up your holiday gift wrap. Remember that collection of old drawings by your children, now gathering dust in the basement (the drawings, not the kids)? It's time to brush them off and weed out the stack, setting aside some for wrapping paper. Doting relatives and friends will be charmed. Of course, the Sunday comics section of the newspaper offers a reliable, colorful wrapping-paper standby.
Finally, consider adding festive natural touches to the final package. Tuck some berries or little pine sprays around the bow if you celebrate Christmas; add decorative miniature ears of corn for Kwanzaa; attach a bag of foil-wrapped, chocolate gelt for your sweet little Hanukkah goblins.
You may feel drawn toward holiday cards and wrapping paper next time you go shopping, but don't worry; the urge to purchase these mass-produced items can be easily overcome: just think of the smiles on the faces of those when they first glimpse your very special cards and gift wrapping.