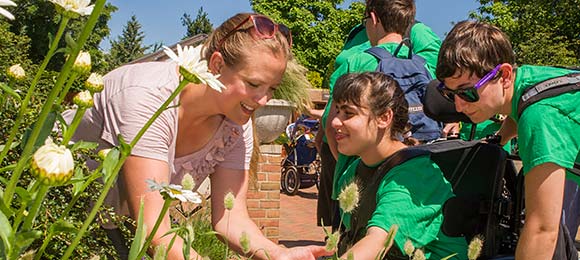 K – 12
Fee: $120 (includes all materials)
Maximum number of children: 15, plus staff as required for needs of the group
Bring your students to the Chicago Botanic Garden for a customized therapeutic program in the Buehler Enabling Garden outdoor classroom. These one-hour programs provide a guided structured experience with nature and are designed for youth with special needs while meeting educational goals. If you have any questions about the activities, or the current schedule, please call (847) 835-8248.