Friday, October 18, 2019
1 p.m.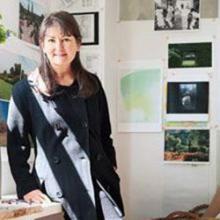 Groundbreaking Design: Where Beauty and Sustainability Meet
Alsdorf Auditorium
This talk will highlight the work of the New York-based landscape design firm Deborah Nevins & Associates, and include examples of its work to create landscapes with a purpose that extends beyond the simply beautiful. As part of its ethos, the firm is deeply committed to creating sustainable landscapes. Ease of maintenance, function and performance, safety, and universal accessibility are inherent to its concept of sustainable design. The firm has expertise in working with fragile natural environments using indigenous plant communities that are in harmony with the local ecology, most especially with wetlands and protected areas in New England, Long Island, and the West.
 
Deborah Nevins is president of Deborah Nevins & Associates, the New York-based landscape design firm she founded more than 20 years ago, and a principal of Nevins & Benito Landscape Architecture. Her firm's recent work includes the 40-acre Stavros Niarchos Cultural Center and Park in Athens (in collaboration with the Renzo Piano Building Workshop), and the ongoing expansion of the campus of the Museum of Fine Arts, Houston, which is the largest cultural project currently underway in North America, with some 500,000 square feet in new construction. She also designed the Pritzker Garden at the Art Institute of Chicago. The firm's extensive residential work includes significant gardens and estates throughout the United States, the Caribbean, and Europe. The work of Deborah Nevins & Associates is noted for exciting visual experiences, a sophisticated use of plants, and a dedication to sustainability.
This program is presented in collaboration with The Garden Conservancy.