Carillonneur Jim Brown
Monday, June 10, 2019, 7 – 8 p.m.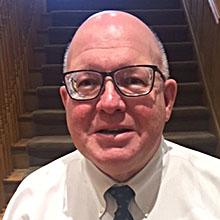 Jim Brown began carillon study in 2001 with Wylie Crawford, the first city carillonneur of Naperville, Illinois, and now senior university carillonneur, Rockefeller Memorial Chapel. Brown earned certification as a carillonneur member of the Guild of Carillonneurs in North America in June 2003. In October 2003, he was named an assistant city carillonneur of Naperville. He holds a bachelor's degree in music education from Benedictine University in Lisle, Illinois. He lives in Naperville and plays the Naperville Millennium Carillon regularly.
Download a program for Jim Brown's performance.
Preconcert carillon tours and demonstrations are from 5:30 to 6:30 p.m. (every 15 minutes), and concerts are from 7 to 8 p.m.