Carillonneur Margaret Pan
Monday, July 30, 7 p.m.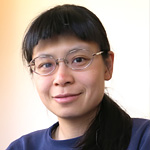 Margaret Pan began studying carillon in 2007 with Robin Austin at Princeton University and passed the carillonneur's exam of the Guild of Carillonneurs in North America (GCNA) in 2008. She graduated from the Royal Carillon School in Mechelen, Belgium, in 2012 as a student of Eddy Marien, Koen Cosaert, and Erik Vandevoort, and was a carillon fellow with Geert D'hollander at Bok Tower Gardens in Lake Wales, Florida. Currently, Margaret is a freelance carillonneur in the Boston area, and she practices and plays regularly at Cohasset and Norwood. She has played recitals across North America, Belgium, and the Netherlands, including at the International Carillon Festival in Springfield, Illinois, and the 2014 GCNA congress in Denver, Colorado. Margaret won first and second prizes respectively at international carillon competitions in Springfield, Illinois, and Groningen, the Netherlands. She also serves as juror on the GCNA exam committee. Margaret holds physics and astrophysics degrees from MIT and Caltech and is currently back at MIT doing research on planetary dynamics and planet formation in our and other solar systems.