6 Mondays, September 14 – October 26, 2020, 1 – 3:30 p.m.
(no class October 12)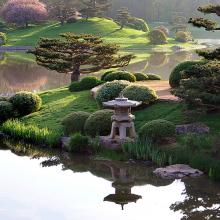 The Chicago Botanic Garden is a spectacular place to take photographs. Make your images even better with Adobe Photoshop Elements—a user-friendly photo editor that has the same concepts as the full version of Photoshop. Apply selection tools, layers, and smart brushes. Requirements for the course are a laptop computer with Adobe Photoshop Elements or Adobe Photoshop CS5 installed and a digital camera.
FPC requirement
Iris Allen, freelance photographer and instructor
Classroom 4, Learning Center