Sunday, November 21, 2021, 9 – 11 a.m.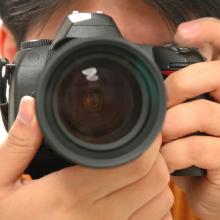 Learn the differences among focal lengths of lenses and how to select the appropriate lens for each particular subject. Other topics include matching the lens to the light level, depth of field, how to obtain maximum image sharpness, and using the hyperfocal length setting with manual focus. The School's CEUs=2 hours
This class will be taught online via Zoom. All registrations must be submitted online two days before your class starts. Registered students will receive login instructions one day in advance.
FPC elective
Jack Carlson, certified professional photographer