6 Wednesdays, January 13 – February 17, 2021, 9:30 a.m. – noon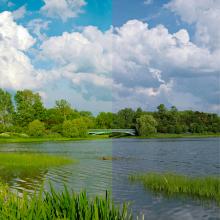 Build your skills in Lightroom and make images that realize your vision. Take inspiration from the world's great photographers and learn to create your own look. A personal laptop with Lightroom Classic CC and Photoshop CC installed is required. Prerequisite: previous classes or similar experience in Lightroom and Photoshop.
This class will be taught online via Zoom. All registrations must be submitted online two days before your class starts. Registered students will receive login instructions one day in advance.
The School's CEUs=15 hours
FPC elective
Anne Houde, fine art photographer