Members always save 10 percent off regular prices!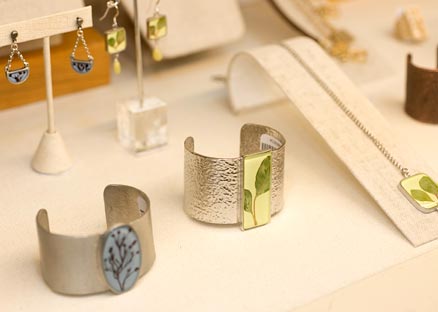 May 10 will be here soon...think Mother's Day now!
Just in time for Mother's Day, our exclusive vintage collection of gifts features art from the Rare Book Collection of the Lenhardt Library of the Chicago Botanic Garden. This truly exquisite collection is perfect for mom and includes a gorgeous latte mug, lovely packaged soap, tea towels, an apron, and more! Each item features a design from Etudes de Fleurs et de Fruites: Peints d'apres Nature by Henriette Antoinette Vincent, circa 1820. The designs are studies of flowers and fruit painted by Vincent, with copper engravings by Lambert, featuring English daisy, hydrangea, and poppy. Give mom a beautiful and unique gift that can't be found anywhere else! Shop online anytime or visit us in the store.