Members always take 10 percent off regular prices!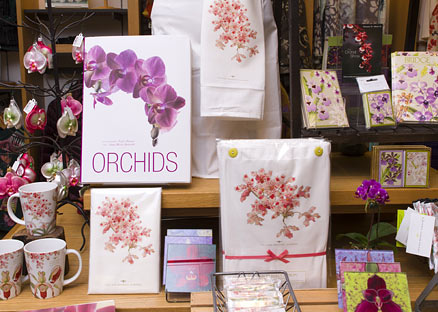 On site and Online:
We heart orchids.
ONLY AT THE GARDEN!
Good design transcends time. The orchid illustrations for our exclusive merchandise are based on the work of Henri Lambert in Les orchidées et les plantes de serre: études, a splendid portfolio (1900-1910) in our Rare Book Collection at the Lenhardt Library. New for 2015: a travel mug, lunch tote, tin of loose tea, and more expand the collection.
The Orchid Show is now open daily until March 15! While you are here stop by the Garden Shop for great gifts: a vase for the roses, candles to set the mood, and the exclusive Fountains of Roses TruBlooms fragrance, redolent of lavender and roses.