Joseph Regenstein, Jr. School of the Chicago Botanic Garden
Grow your life story at the School.
Engage your senses, body, and mind with 1,500 classes, programs, and events on everything from the life cycle of plants to photography, butterflies to bonsai, and wilderness survival to yoga workouts, in one of the largest blended indoor/outdoor learning environments in the area.

For adults, an extensive schedule provides a wealth of choices, both for enjoyment and for professional development through certificate programs. Teacher workshops increase understanding of plants and nature, build teaching techniques, and enliven classrooms.

Young visitors and families find activities and programs that inspire curiosity about the natural world. The Regenstein School offers a lifetime pathway to learning by incorporating science, technology, engineering, and math (STEM) education through plant-based teaching and practices.

Instruction by Garden staff and experts in their fields ensures every class, workshop, or symposium at the Regenstein School is an exceptional experience.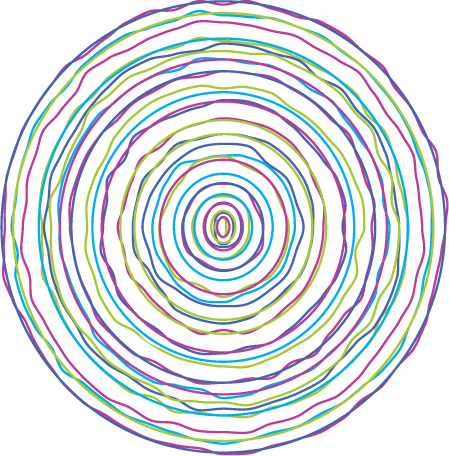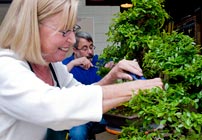 Adult Education programs include certificate programs, botanical arts, horticulture, and much more. Engage your senses, discover hidden talents, and explore a more personal relationship with plants and the environment. Start a new career, or simply enjoy a new interest.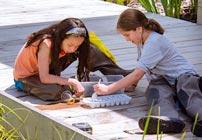 Youth and Family programs appeal to children ages 2 to 18 with investigative science, gardening, and career exploration. Together, adults and children can explore cool things about how plants connect to science, art, history, and culture.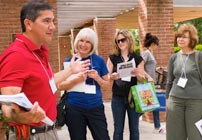 Teacher and student programs present fresh ideas, meaningful science content, and innovative teaching techniques. Enrich your curriculum and share the beauty of nature with your students at the Garden. Choose from a variety of programs that feature plant and nature topics appropriate for specific grade levels.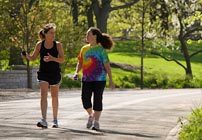 Wellness and Fitness programs use the Garden's 385 acres to enhance the well-being of all participants. With a holistic approach, we offer programming developed to help you attain or maintain a balanced lifestyle. Fight stress, strengthen your mind and body, and feel rejuvenated.