Plant Information
Have a question? Contact Plant Information Service.
Use the search box below to search plant information. Or choose a month from the drop down menu to view monthly garden checklists.
Smart Gardener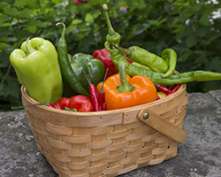 Named the 2016 Herb of the Year by the International Herb Association, peppers are going gangbusters in the gardens of smart gardeners this summer.