Plant Information
Have a question? Contact Plant Information Service.
Use the search box below to search plant information. Or choose a month from the drop down menu to view monthly garden checklists.
Smart Gardener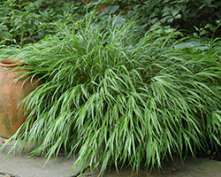 Fall will soon settle in at the Chicago Botanic Garden and that's an invitation to engage your senses. It's a time of abundance and dazzling colors, of fragrance and sumptuous berries, and of trees and shrubs resplendent in their autumn garb.