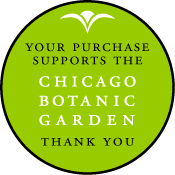 The best place to bring your appetite is right here!
Our menu changes weekly. Click here to view this week's menu.
Starting January 6, the Garden Café will be closed until the spring for renovations. Please visit our Temporary Café in the Regenstein Center. Join us for the Members' Garden Café Opening Reception on April 9. Click here to make a reservation for this event, or visit one of the Visitor Center Desks during your visit.
Enjoy breakfast, lunch, and snacks at the garden cafÉ
The Garden Café's breakfast menu features delicious made-to-order omelets, fresh bakery items, and Starbucks organic coffee year-round. For lunch, choose from a variety of pizzas, salads, freshly made soups, and tasty sandwiches. The Garden Café uses organic produce grown locally by students participating in Green Youth Farm, a Garden program focusing on sustainable urban agriculture.
Garden cafÉ Hours
Click here for the regular Garden Café hours. Call ahead with any dining questions: (847) 835-3040.
WIFI ENABLED
Surf the internet while you dine at one of the most beautiful spots in Chicago. Bring your wireless-enabled laptop computer, connect, and enjoy!
Garden Grille on the Café decks
The Garden Grille offers freshly grilled tastes of summer on the café decks, weather permitting. Vegetarian selections are always available, as are menu items children will love. Click here for the menu.
Ice Cream
Ice cream is available at the Garden Café all day long, and at the Rose Terrace Café, weather permitting, from 11 a.m. to 3 p.m.
Recycle your corks at the Garden Café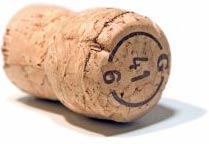 The Chicago Botanic Garden has partnered with ReCORK to recycle wine corks from the Garden Café and Special Events.
Join the effort
Save your used, natural wine corks (no plastic or metal, please) and bring them to the Garden Café. Recycled cork can be used in flooring tiles, building insulation, craft materials, and sports equipment. ReCORK's recycling program also educates audiences about the role cork forests play in curbing climate change, and encourages companies to make more sustainable products.
Please note: No outside food or beverages are allowed in the Garden Café or on the decks of the Visitor Center. Please use the designated picnic area located adjacent to parking lot 2.