Plant Information
Have a question? Contact Plant Information Service.
Use the search box below to search plant information. Or choose a month from the drop down menu to view monthly garden checklists.
Select any filter and click on Apply to see results
Smart Gardener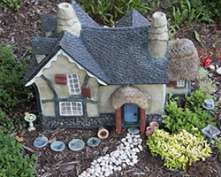 The Victorians had the right idea. They embraced all sorts of gardens—moon gardens, cottage gardens, fragrant gardens, fern gardens, carpet beds with annuals planted in intricate patterns, and many other styles. They were smitten by flower beds that focused on using only one color, such as blue, pink, or in the case of moon gardens, all white. They organized plants around an idea, something you can do in your garden or even in a container. Theme gardens can reflect a passion or hobby, whether it's cooking or attracting butterflies. They can help children discover nature.