If you are a board member, click here. Please contact (847) 835-6833 for more information. The 2013 Annual Report is available.
Officers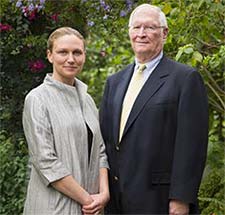 Robert F. Finke, Chair
Timothy A. Dugan, Vice Chair, Science & Education
John L. Howard, Vice Chair
Thomas E. Lanctot, Vice Chair, Government Affairs
Catherine M. Waddell, Vice Chair, Nominating & Governance
Nicole S. Williams, Vice Chair, Finance & Investment
Susan A. Willetts, Vice Chair & Immediate Past Chair, and Chair, Audit
Peter M. Ellis, Secretary
Sophia Shaw, President and Chief Executive Officer
Kris S. Jarantoski, Executive Vice President and Director
Thomas J. Nissly, Executive Vice President and Chief Financial Officer
Patsy Benveniste, Vice President, Education and Community Programs
James F. Boudreau, Vice President, Marketing and Development
Aida Giglio, Vice President, Human Resources
Ginny Hotaling, Vice President, Government Affairs
Dr. Gregory Mueller, Negaunee Foundation Vice President, Science
Harriet Resnick, Vice President, Visitor Experience and Business Development
Life Directors
Marilynn B. Alsdorf
J. Melfort Campbell
Barbara Whitney Carr
Gary P. Coughlan
Suzanne S. Dixon
Thomas A. Donahoe
Ralph F. Fujimoto
James J. Glasser
Florence S. Hart
Pamela K. Hull
Posy L. Krehbiel
Bill Kurtis
Donna La Pietra
Mary Ann S. MacLean
Robert H. Malott
Mary L. McCormack
Mary Mix McDonald
Jeanine McNally
Peter H. Merlin
Jane S. O'Neil
William A. Osborn
John E. Preschlack
Anne O. Scott
David Byron Smith
Susan Stone
Howard J. Trienens
Ernest P. Waud III
Arthur M. Wood, Jr.
Ex-Officio
Brayton Alley
Kimberly Burt
Barbara J. Metzler
Toni Preckwinkle
Arnold Randall
Sophia Shaw
Members
Courtney Berlin
Sharon Brady
Neville F. Bryan
John H. Buehler
Michael J. Busch
Susan Keller Canmann
David R. Casper
Robin Colburn
John C. Connery II
Peter R. Crane
John V. Crowe
Jill M. Delaney
James W. DeYoung
Timothy A. Dugan
Peter M. Ellis
Anthony L. Farino
Robert F. Finke, Chair
Peter B. Foreman
Steven Fradkin
Thomas C. Freyman
Dorothy H. Gardner
Steven J. Gavin
Nancy Gidwitz
Ellis M. Goodman
John K. Greene
Charles V. Greener
Joseph P. Gromacki
William J. Hagenah
Caryn L. Harris
Robert D. Hevey Jr.
John L. Howard, Vice Chair and Secretary
Thomas B. Hunter III
Jane Irwin
Gregory K. Jones
Todd Kaplan
Thomas E. Lanctot, Vice Chair, Finance and Government Affairs
M. James Leider
Benjamin F. Lenhardt, Jr.
Laura M. Linger
Daniel I. H. Linzer
Alec Litowitz
Anne Loucks
Josephine P. Louis, Jr.
Molly McKenna
Michael J. McMurray
William E. Moeller
Homi B. Patel
George A. Peinado
Janet Meakin Poor
Anne Pramaggiore
Bob Probst
Susan L. Regenstein
John Rugel
Ryan Ruskin
Robert E. Shaw
Tom Skilling
Maria Smithburg
Harrison I. Steans
Pam F. Szokol
Collette Taylor
Richard L. Thomas
Catherine M. Waddell, Vice Chair, Nominating & Governance
Susan A. Willetts, Vice Chair & Immediate Past Chair
Nicole S. Williams, Vice Chair, Finance & Investment