Lecture by William Woys Weaver
Sunday, January 22, 2017
1:30 p.m.

Alsdorf Auditorium
Free lecture; preregistration required
Parking fees apply
Internationally acclaimed food historian, gardener, and author William Woys Weaver will share the story of his Roughwood Seed collection, which includes 4,000 varieties of of heirloom food plants.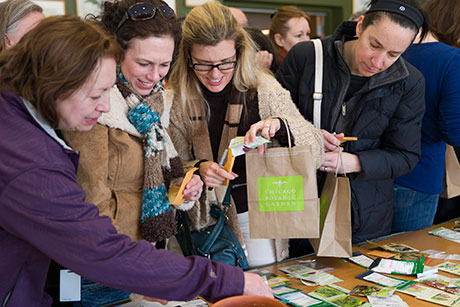 Seed Swap
3 – 5 p.m.
Burnstein Hall
Parking fees apply for nonmembers
Gardeners are invited to bring saved or leftover vegetable, flower, and herb seed packets to share and swap with other gardeners. Beginners are welcome to participate even without seeds. Experienced seed savers will enjoy swapping with others at the Connoisseur's Corner. Talk to experts about starting seeds indoors, seed saving, and recommended varieties for Chicago gardens. Check our new Seed Library at the Lenhardt Library.