Saturday, April 13, 2019, 1 – 4 p.m.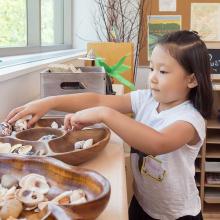 Free, preregistration suggested
The Garden's Nature Preschool will delight and engage your child in an adventure of discovery about the natural world and prepare them for a future of lifelong learning. Registration for the 2019–20 school year is open now. Come to the open house to find out more about our program.
Classroom 11, Learning Center