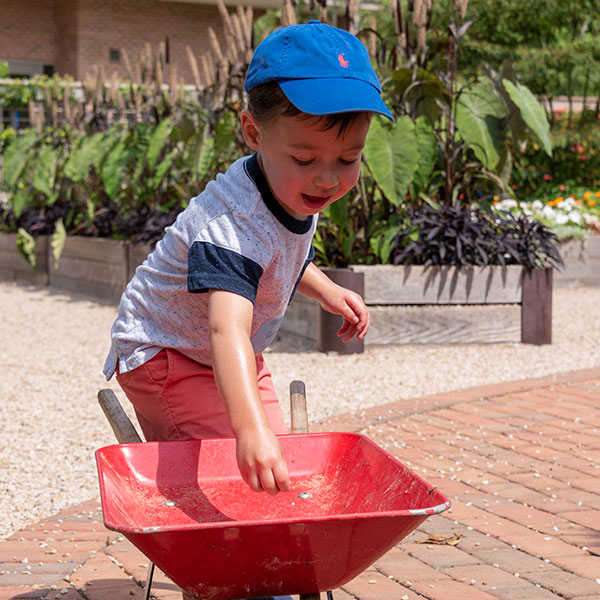 Age 2
Born on or before September 1, 2020
Our early childhood parent/child camp focuses on the joy of exploring the natural world with a caring adult. Campers and their adults spend time together each day learning, exploring, and creating. Meets Tuesdays and Thursdays.
Please note: An adult must accompany each registered child. Please do not bring unregistered children, including siblings to camp. Nursing mothers may call (847)835-8361 to make arrangements.
---
If the camp you want is full, please call (847) 835-6801 to be placed on a waiting list.
Emergency/Health History
Camp CBG is partnering with CampDoc.com. Once your registration is complete, you will receive an email from register@campdoc.com.
Refund and Cancellation Policy
Attire: Dress for the weather
What to Bring: Pack a water bottle and a nut-free snack daily.