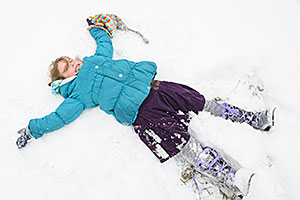 Become a Garden Plus member today and enjoy a special discount.
Children can engage in exciting, hands-on, indoor and outdoor activities while discovering the Garden in winter. They'll investigate weather, explore seasonal adaptations of plants and animals, enjoy a visit to our Wonderland Express holiday exhibition, and dabble in art.
Monday, December 19, 2016 – Winter Celebrations around the World
Tuesday, December 20, 2016 – SOLD OUT
Wednesday, December 21, 2016 – SOLD OUT
Thursday, December 22, 2016 – Plants & Animals in the Winter
Friday, December 23, 2016 – Chillerific Art


Rave reviews from parents of campers
"Excellent, rich experience!"
"My camper enjoyed making treats and learning about origami."
"He enjoyed looking for animal tracks in the snow and the expedition to the Japanese Garden."