This Year's Theme: Biodiversity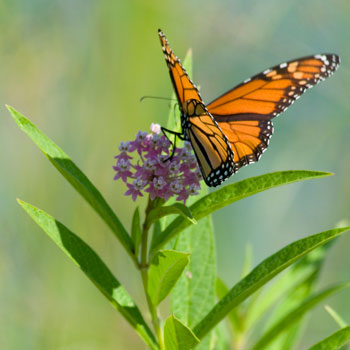 Schedule
Saturday, June 3, 2017
There are activities for all ages taking place at World Environment Day.
From interactive programs to ongoing demonstrations and displays, enjoy a day of tips, tricks, and educational displays and activities throughout the Garden's family-friendly "science festival."
Continuous shuttle service is provided throughout the day from the Visitor Center to the Daniel F. and Ada L. Rice Plant Conservation Science Center, and the Garden trolley will be providing shuttle service from the Glencoe Metra station from 9:30 a.m. to 5:30 p.m. on Saturday, June 3.
Family Fun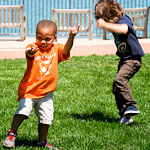 Esplanade
Live Music on the Family Entertainment Stage
11 a.m. and 12:15 p.m.
Live music: Jodi Koplin's Jigglejam!
1:30 and 2:45 p.m.
Live music: Wendy & DB and the Funn Band
All Day
A World of Birds: make your own bird's nest to take home.
Become a citizen scientist with project BudBurst.
Play a game on a giant map of Illinois.
Plant Science Center
All Day
Dig in the soil and take part in fieldwork games.
Make your own herbarium sheet and try the seed counter machine.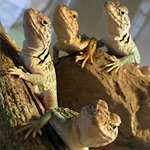 Regenstein Learning Campus
All Day
Learn about native pollinators and how to attract them to your garden, and take a selfie with a larger-than-life butterfly.
Critters Galore! View a variety of wildlife up close, learn about macroinvertebrates at the Kleinman Family Cove, and see how many moths live in the McDonald Woods.
Make your own native seed ball to take home.
Regenstein Fruit & Vegetable Garden
All Day
What's the current buzz with bees? Check out the hives and meet the beekeepers.
Hang out with backyard chickens, and meet chicken experts from Home to Roost.
Play the "what's on your plate" game.
Recycling Events
Parking Lot 4
Free Film Screenings
Alsdorf Auditorium
Both film screenings are free; preregistration not required; parking fees apply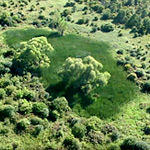 10 a.m.
Chicago's True Nature: The Forest Preserves of Cook County
See a 20-minute version of the documentary spotlighting our Forest Preserves and all they have to offer. While the Preserves are well known for family parties and cookouts, they should be better known for their vast biodiversity. Like many natural wonders, the Forest Preserves are "hidden in plain sight."

A panel discussion will follow the screening, featuring John McCabe, director of the department of Resource Management; Frank Veraldi, restoration ecologist for the  Army Corps of Engineers; and Greg Mueller, Ph.D., chief scientist and Negaunee Foundation Vice President of Science at the Chicago Botanic Garden.
1:30 p.m.
Chasing Ice
This film, a favorite of Tom Skilling, is the story of James Balog's mission to change the tide of history by gathering undeniable evidence of our changing planet. See revolutionary time-lapse footage of a multiyear record of the world's changing glaciers.

Tom Skilling will answer questions after the film.
Food at World Environment Day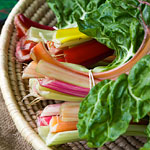 Esplanade
Farmers' Market Stand: Windy City Harvest will sell their fresh, organically grown produce all day.
Regenstein Fruit & Vegetable Garden
1:30 and 2:30 p.m.
Garden Chef Series demonstrations: Ellen King, Hewn Bakery
Open all day, serving breakfast, lunch, snacks, and drinks
Learn From the Experts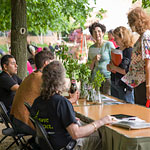 Esplanade
All Day
Bryo-diversity: It's All About Moss!
Ecofriendly Lawn Care
Choosing and Using Mulches
Native Plants for Chicago Gardens
Forest Preserves of Cook County, Sierra Club Illinois Chapter, and others 
Native Plant Garden
11:30 a.m. and 2:30 p.m.
Tour the Native Plant Garden with Joan O'Shaughnessy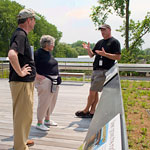 Plant Science Center
11 a.m. and 2 p.m.
Green Roof Tour with Richard Hawke
11 a.m. – noon and 1 – 2 p.m.
Pollinator Study in Lavin Evaluation Garden with Kay Havens
11:30 a.m., 1:30 p.m., and 3:30 p.m.
Genetics (DNA) Lab Mini-Talks with Jeremie Fant

Noon – 1 p.m. and 2 – 3 p.m.
Quadrat Study for Biodiversity with Pati Vitt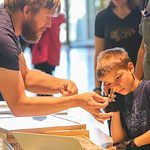 All Day
How tos on rain gardens and creating habitats at home
Try out the Seed Bank's counting machine, and make a herbarium sheet
Talk to plant conservation science graduate students and Plants of Concern volunteers
Expert information on soil, habitats, seed banking, conservation, and more
Take home a free butterfly weed (Asclepias tuberosa) seedling for visiting monarchs
Regenstein Learning Campus
1 p.m.
Meet the Moths with Jim Steffen (45-minute talk geared toward older children and adults)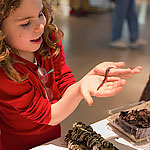 All Day
Learn about pollinators, their native species, attracting them, and meet a beekeeper
Critters Galore! View a variety of wildlife up close, and learn about macroinvertebrates at the Kleinman Family Cove
Take a selfie with the larger-than-life bee
Take home a free butterfly weed (Asclepias tuberosa), and information about the monarchs it will attract
Regenstein Fruit & Vegetable Garden
All Day
Attention gardeners: Perennial edibles and heirloom growing information from the experts, plus transplants for sale
Crop focus displays: Corn and grains with Windy City Harvest
What's the current buzz with bees? Check out the hives and meet the beekeepers.
Hang out with backyard chickens and chicken experts from Home to Roost. 
Giveaways: Tiny But Mighty heirloom popcorn samples, Wisconsin Lakes sweet pepper seedlings, and Lemon Queen sunflower seeds
Inside the Regenstein Center
Lenhardt Library
11 a.m. – 1 p.m.
Biodiversity Through the Ages: Darwin, Humboldt, and Wallace, selections on view in the Rare Book Room
All Day
Books on biodiversity
Biodiversity Heritage Library that preserves and digitizes collections
Joutras Gallery
All Day
Exhibition: Roberto Burle Marx