Saturday, June 3, 2017
There are activities for all ages taking place at World Environment Day!
From a film screening to ongoing demonstrations and displays, enjoy a day of tips, tricks, and educational displays and activities throughout the Garden.
Continuous shuttle service is provided throughout the day from the Visitor Center to the Daniel F. and Ada L. Rice Plant Conservation Science Center. Programs marked with a

will be especially enjoyable for our younger visitors (kids 10 years and under).
10 a.m. Film Screening
Auditorium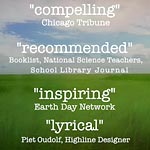 Jens Jensen The Living Green
See the award-winning documentary spotlighting the unsung life and legacy of Jens Jensen—early conservationist, pioneering landscape architect, and one of America's most influential urban designers. Director Carey Lundin introduces the film, and Suzanne Malec-McKenna, executive director of Chicago Wilderness, speaks after the screening about how Jensen's vision and legacy have been realized in the Chicago region.
Free film; preregistration required; parking fees apply
Register Now
3 p.m. Film Screening
Auditorium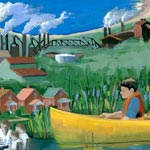 Shifting Sands: On the Path to Sustainability
Explore how the Indiana Dunes region, where rare plants grow in the shadow of smokestacks, offers a blueprint to a sustainable future.
Free film; preregistration not required
11 a.m. to 4 p.m.
Plant Science Center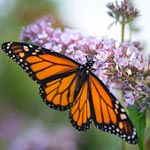 Plant Giveaway with Bob Kirschner
Grainger Gallery
Learn about monarchs; take home a butterfly weed seedling (Asclepias tuberosa)
Ask the Horticulturist: Green Roofs with Richard Hawke
Green Roof Garden
How to Create a Rain Garden with Peter Nagle
Rainwater Glen
Meet the Scientists
Display Tables
"Economic Botany: Underutilized and Unusual Crops Everyone Should Know" with Nyree Zerega
"International Union for Conservation of Nature: European Oak Project" with Vildan Gorner
"Ecology and Life History of Moths" with Jim Steffen
"Conservation Genetics and Recovery Efforts for the Eastern Prairie Fringed Orchid" with Claire Ellwanger
"Around the World: Building our Gardens through Plant Exploration" with Andrew Bunting
"Plants of Concern" with POC volunteers Gil Nore, Barb Seegert and Fayette Nichols
Lab Demonstrations
Plant Science Center Laboratories
Community Display
Illinois-Indiana Sea Grant Program
1:30 p.m. Climate and Weather Update
Plant Science Center
Special Guest in the Gallery: Tom Skilling
Meet WGN-TV chief meteorologist and Garden board member Tom Skilling as he talks about weather and climate change, and what the Garden is doing to mitigate  risks. Free; preregistration not required
11 a.m. to 4 p.m.
Esplanade

 Farmers' Market Stand

 Family Drop-in Activities
Pollination Power
Nature Rocks
Horticulture Demonstrations
Attracting Pollinators to Your Garden with Nancy Clifton
Ecofriendly Lawn Care with Tom Fritz
Water-wise Gardening Tips with Chris Beiser
Growing Moss with Ayse Pogue
Best Planting and Mulching Techniques with Dave Cantwell and Manuel Sanchez
Ecofriendly Pest Management with Tom Tiddens
Native Plants for Home Landscapes with Emily Schectman
Meet the Scientists
"Monarchs, Milkweeds, and Seeds" with Becky Barak, Jessica Finch, Alex Seglias, and Colby Witherup
Community Displays
Active Transportation Alliance
Garden Guide 2.0, the Chicago Botanic Garden's Mobile App
Forest Preserves of Cook County
Random Acts of Flowers
U.S. EPA
Little Garden Club of Wilmette
Kohl Children's Museum of Greater Chicago
The Geographic Society of Chicago
Wild Ones – Lake to Prairie Chapter and West Cook Chapter
Go Green Glencoe, Northbrook, Wilmette and Winnetka
AbbVie
AMLI Deerfield
Baxter
ITW
NorthShore University HealthSystem
UL

Special Performances
Esplanade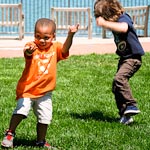 Wendy & DB and the Funn Band
11 a.m. and 12:15 p.m. at the family entertainment stage

 Miss Jamie & the Farmhands
1:30 and 2:45 p.m. at the family entertainment stage
11 a.m. to 4 p.m.
Regenstein Fruit & Vegetable Garden

 Plant Giveaway
'Costa Rican Sweet' pepper seedling

 Pollinator 411
"What's the Current Buzz with Bees?" with beekeeper Jeanette Thornton-Schwab
Horticulture Demonstrations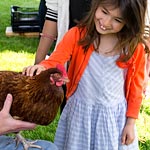 Organic Vegetable Gardening with Lisa Hilgenberg
Top 10 Edibles for Home Gardens with Chester Jankowski
Composting for the Home Gardener with Brittany Calendo
Beneficial Insects with Sam Vergara
Raised Bed Gardening with Kelly Larsen
Soil Blocking with Chris Prochot
Backyard Chickens with Jennifer Murtoff, Home to Roost, LLC
Community Display
Band of Farmers: The Chicagoland CSA Coalition


 Family Drop-in Activities
Super Seeds
Birds of the Cove (in the Native Plant Garden)
11 a.m. to 4 p.m.
Regenstein Center
Lenhardt Library Display
Jens Jensen, Native Plants and Pollinators
Current Exhibition
The Hidden Art of Trees
Joutras Gallery