Windy City Harvest Apprenticeship
Farm Locations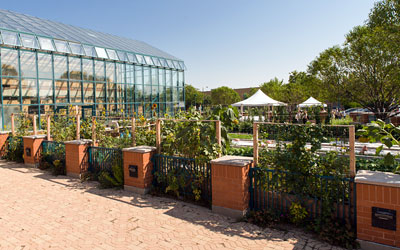 Windy City Harvest Training
and Production Headquarters
Chicago
Windy City Harvest's main operations site is located at Arturo Velasquez Institute, a satellite campus of Daley College. A greenhouse, hoophouse, and outdoor growing beds are complemented by a headhouse with aquaponics system, office space, and instructional classroom.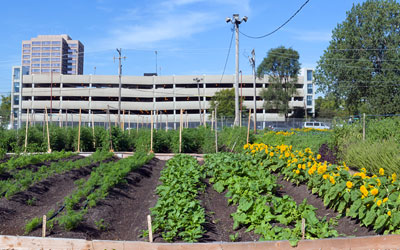 Rodeo Farm
Chicago
Located at 2600 S. Washtenaw Avenue, very near Arturo Velasquez Institute, this nearly two-acre site is owned by Cook County. It is a major training, commercial crop, and composting production site for Windy City Harvest, which sells the produce grown here to Midwest Foods. Rodeo Farm is a training site for Apprentices and Windy City Harvest Corps employees.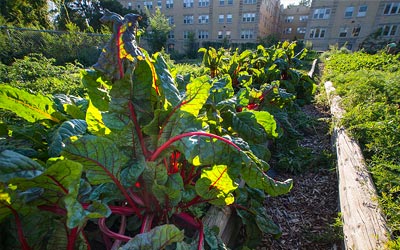 Kenneth Street Farm
Chicago
This 10,000-square-foot NeighborSpace lot in West Garfield Park is used as a production and training site by Windy City Harvest. Produce grown here is sold through commercial and government-subsidized market channels.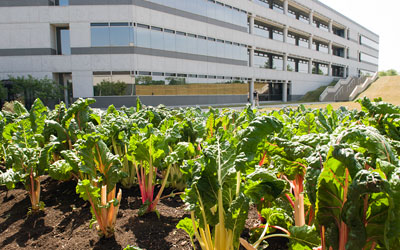 Kraft Foods Garden
Northfield
Kraft Foods has supported a 10,000-square-foot food garden and a raised bed courtyard at its corporate campus in Northfield for the past three years. This location is an employment site for Windy City Harvest graduates and for transitional employees. All produce harvested from the site is sold or distributed through government-supported voucher programs and food pantries.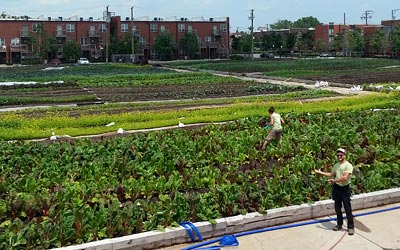 Legends Farm
Chicago
The two-acre urban farm is a collaboration between Windy City Harvest and Brinshore-Michaels, the site developer. Its incubator function is also supported by a USDA National Institute of Food and Agriculture (NIFA) grant. This site reflects a wind-row approach to growing on land that has contamination issues: geotextile fabric covers the site, and compost-filled beds are contained by timbers that keep paths neat. This approach eliminates the need for expensive storm water abatement solutions because rainfall is contained on the site. This site has multiple quarter-acre farm plots, as well as shared-use tool storage, a Good Agricultural Practices-approved wash pack station, and hoophouse propagation space.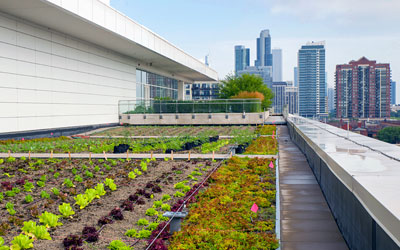 McCormick Place Rooftop Farm
Chicago
Windy City Harvest runs the 20,000-square-foot rooftop garden at McCormick Place in collaboration with Savor…Chicago, the food service operation for McCormick Place. This experimental and commercial production location is testing the feasibility of growing herbs and greens in raised beds with a lightweight soil mix that formerly supported only sedum plants. The farm includes a microgreens operation, beekeeping, and vermicomposting. If the rooftop garden is as successful as expected, this project can be proof-of-concept for a whole new dimension of rooftop food growing. Produce grown on this site is sold directly to Savor…Chicago's chef for convention food service.