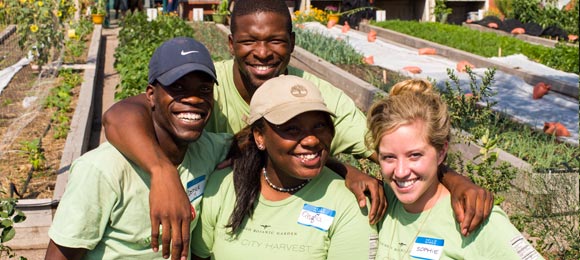 About the Program
The Windy City Harvest Apprenticeship program is a hands-on, technical training in Sustainable Urban Agriculture, offered in partnership with the City Colleges of Chicago. The certificate includes a 14-week paid internship at Windy City Harvest (WCH) farms or partnering urban-farming operations.
The Apprenticeship focuses on annual vegetable production, using hands-on, plain language, and a team-focused approach. Students are trained in greenhouse and raised bed production, soil science, plant health care, food safety, and more throughout the Apprenticeship program.
This program is offered once annually from February through October. Applications for the program are due in the fall.
Eligibility requirements:
At least a high school diploma or GED
Eligible to enroll in the City Colleges of Chicago (no account holds)
Graduates of the program will receive three certificates:
Certificate in Sustainable Urban Agriculture, Chicago Botanic Garden
Certificate in Sustainable Urban Horticulture, Richard J. Daley College
Certificate in Environmental Literacy, Roots of Success
Graduates of the Windy City Harvest Apprenticeship program work across the city of Chicago and beyond as leaders in urban agriculture.  Alumni have worked at organizations such as Garfield Produce, Gardeneers, Big Green, Gotham Greens, Enlace, TCA Health Care, Christy Webber Landscapes, The Organic Gardener, and Heartland Alliance. Apprentices have also gone on to start their own businesses including Dirt Doll LLC, Your Bountiful Harvest Family Farm, Field and Florist, Planted Chicago LLC, MycoFloral Farm, and Cedillo's Family Farm.