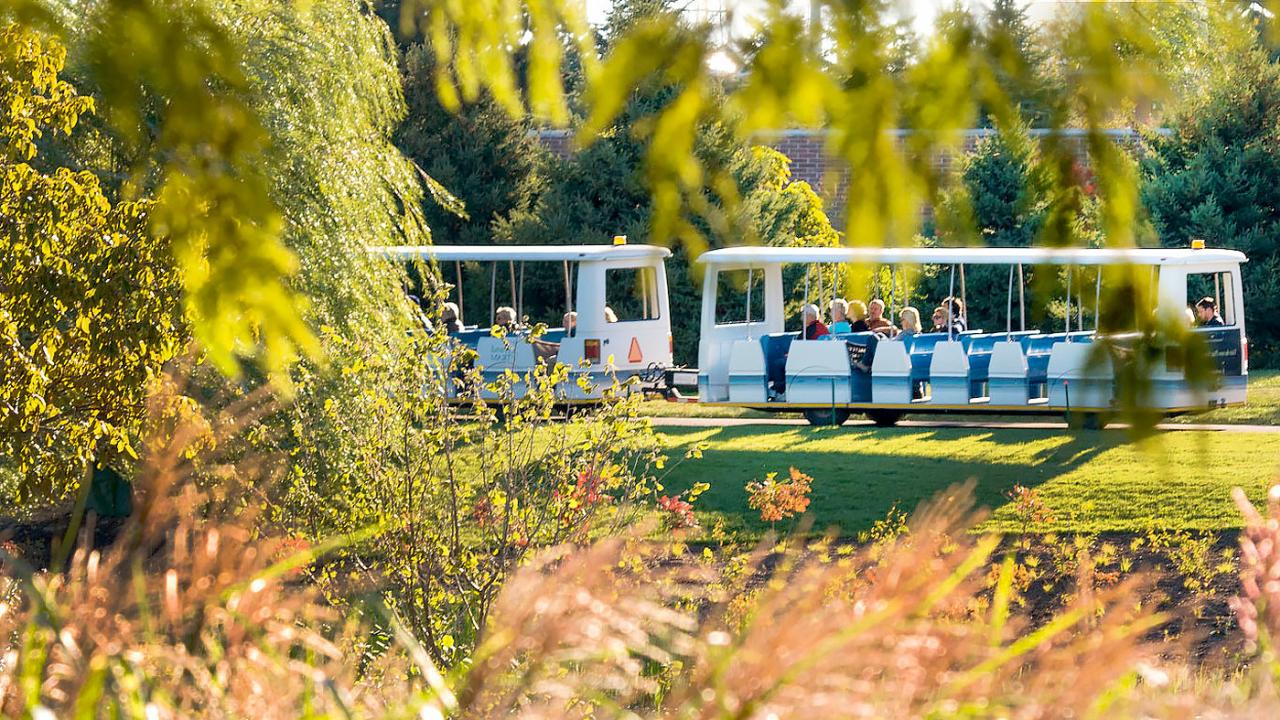 Group Visits

Spring, summer, fall, and winter
Create a memorable event for your group at the Chicago Botanic Garden.
Book your staff outing, bridal shower, baby shower, or get-together, and your event will be enhanced by the Garden's year-round beauty. The Garden blends uncommon natural beauty with the finest amenities and service. You can trust our attention to detail. The Garden's convenient location is in the heart of Chicago's North Shore.
Listen to our Summer Evening concerts with friends and family while enjoying a private buffet. All our walkways are ADA accessible and perfect for guests of all ages to enjoy the Garden's scenic beauty. Rather than walking through our 385 acres, guests may enjoy a 45-minute narrated tram tour. When the weather gets chilly, come warm up at the Orchid Show. Thousands of orchids transform the Regenstein Center, three Greenhouses, two galleries, and the grand space of Nichols Hall.
---
Contact
For more information or to book a group visit please contact:
Group Visits Office
Phone: (847) 835-6949
Fax: (847) 242-6318
@email