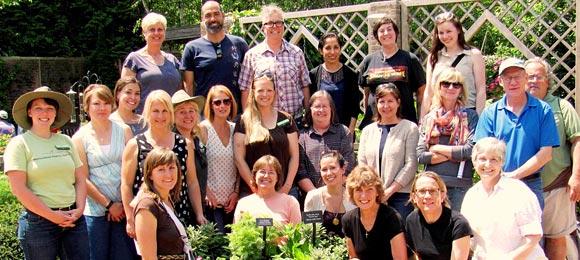 Add a powerful skill set to your resumé by pursuing a Certificate of Merit in Healthcare Garden Design. These multiple-course programs review research-based theories and provide practical training in the therapeutic uses of horticulture.
Healthcare Garden Design Certificate of Merit
Healthcare garden design is an emerging area of specialization in which several professions converge to create environments of care. In this eight-day professional-development program, discover effective ways to apply current research in evidence-based design to achieve patient health outcomes.

Learn to design garden environments of care that maximize the effectiveness of clinical treatments for illness and disabilities, and to create passive garden experiences that significantly reduce staff stress and absenteeism, improve patient health, increase client satisfaction, and strengthen the bottom line.