Online: Friday, March 16 – April 16, 2018, 11 a.m. – TBD (4 weeks)
Ends April 16, 2018, 11 p.m.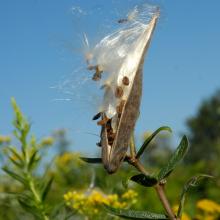 In this month-long, facilitated online course, you will discover how studying the life cycles of plants (phenology) reveals some consequences of climate change. Gain tips for structuring your class and leading activities to incorporate a meaningful citizen science project (Budburst) into your lesson plans. Your students will be able to contribute observations to a national database and use that data to analyze how the world is changing. This course is listed as "Introduction to Plant Phenology and Climate Change (CT-1213)" by the Colorado School of Mines. (formerly: Introduction to Project BudBurst for Educators).
CPDUs: 15, Graduate Credit (additional fee): 2
Grade level: K – 12
Participants must have Internet access.