Online: January 25 – February 25, 2019 (4 weeks)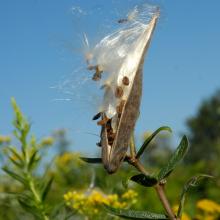 Discover how studying the life cycles of plants (phenology) reveals some consequences of climate change. This month-long, facilitated online course includes tips and activities to help you incorporate an observation-rich citizen science project (Budburst) into your lesson plans. Your students will be able to contribute to a national database and use that data to analyze how their world is changing. This course is listed as "Introduction to Plant Phenology and Climate Change (CT-1213)" by the Colorado School of Mines.
CPDUs: 30, Graduate Credit (additional fee): 2
Grade level: K – 12
Participants must have Internet access.