Saturdays, May 15 and 22, 2021
9:30 a.m. – 11:30 a.m.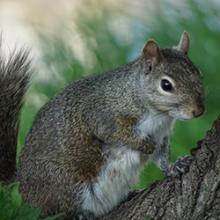 Local animals provide opportunities for students to investigate a variety of NGSS concepts from home or at school. Observe squirrels and birds to examine behavior, pill bugs to investigation habitat preferences and adaptations, pollinators to explore interactions, and more. Through Zoom meetings and asynchronous activities, learn what animals students might observe and discover ideas for experiments, investigations, and even engineering challenges. 
This class will be taught online using Zoom and other online resources for additional independent and group work. We will provide program materials by mail or pickup prior to the workshop. Registered students will receive login instructions and information about materials needed before the class via email.

CPDUs: 7
Grade level: K – 12