Friday, October 12, 2018, 9 a.m.
Course end: Monday, November 12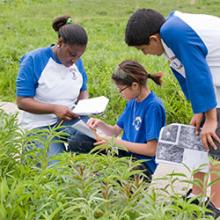 Participants must have Internet access

Interested in including Citizen Science in your teaching or outreach? During this 4-week, entirely online course, you will become familiar with five successful citizen science projects especially suited to both formal and informal education. Graduate-level continuing education credit is available (additional fees apply). Designed for educators; open to all adults. This course is listed as "Introduction to Citizen Science (CT-1430)" by the Colorado School of Mines. CPDUs: 15, Graduate Credit (additional fee): 2.