Saturdays, April 24 and May 1, 2021
9:30 a.m. – 11:30 a.m.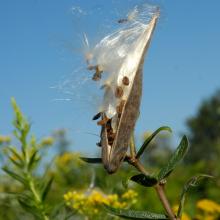 Gather ideas for incorporating local, real-world phenomena into your life-science lessons in this online workshop. Whether teaching in person or remotely, natural phenomena are key to engaging students in the science process while helping them meet standards and develop better thinking skills. Discover local phenomena that can be used to investigate life science concepts including adaptations, interactions, and ecosystem dynamics. 
This class will be taught online using Zoom and other online resources for additional independent and group work. Registered students will receive login instructions and information about materials needed before the class via email.

CPDUs: 6
Grade level: K – 12