Experimental Words: life science meets slam poetry
Friday, April 20, 2018, 7 – 9:30 p.m.
(doors open at 7 p.m., show starts at 8 p.m.)
Burnstein Hall/Alsdorf Auditorium
$15 nonmember/$12 member
Join us in Burnstein Hall before the program, where beer, wine, and light fare will be available for purchase. See the larger-than-life hanging terrariums of Local Homes: Nature in Your Backyard, and meet the artist, Vaughn Bell.
Biology and plant science meet balladry, as five Chicago Botanic Garden scientists are paired with incredible spoken-word artists from Young Chicago Authors and RHINO to collaborate on a new performance, celebrating the creative similarities between science and the performing arts. The result? A diverse display of rhyme, rhythm, and reason.
Experimental Words is the premier performance project from Manchester, U.K.-based scientist Sam Illingworth, Ph.D., and poet Dan Simpson.
Enjoy special pricing when registering for both Reaching New Audiences and the Science Poetry Slam.
$52.20 nonmember/$64 member/$29 student with ID 
Call (847) 835-6801 to register for both events.
Meet the Poets: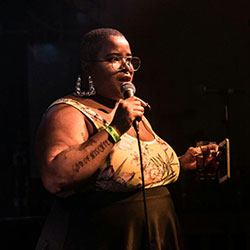 Britteney Black Rose Kapri is a teaching artist, writer, performance poet, and playwright based in Chicago. A former ensemble member and teaching artist for the hip hop theater nonprofit Kuumba Lynx. Currently she is an alumna turned teaching artist fellow at Young Chicago Authors. She is a staff member and writer for Black Nerd Problems. Her first chapbook, titled Winona and Winthrop, was published in 2014 through New School Poetics. She has also been published in Poetry Magazine, Vinyl, Day One, Seven Scribes, and Kinfolks Quarterly. She is a 2015 Rona Jaffe Writers Award Recipient. Her forthcoming book Black Queer Hoe is set to be released in the fall by Haymarket Books.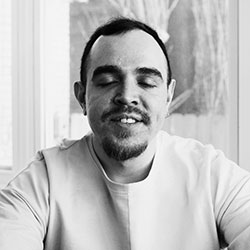 José Olivarez is the son of Mexican immigrants and the co-host of the poetry podcast, The Poetry Gods. A recipient of fellowships from Poets House, the Bronx Council on the Arts, the Poetry Foundation, and the Conversation Literary Festival, his work has been published in the BreakBeat Poets, the Chicago Tribune, the Adroit Journal, The Rumpus, and Hyperallergic, among other places. His debut book of poems, Citizen Illegal, will be released in September by Haymarket Books. He is from Calumet City, Illinois, and lives in Chicago.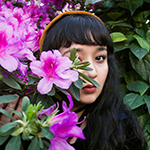 Melissa Castro Almandina
Melissa Castro Almandina is a Xicana poet and artist from the Southwest Side of Chicago. She is a member of Brown and Proud Press, a zine collective that serves as a platform for healing in POC communities and is a resident artist at AMFM. With her vintage typewriter, she attends zine festivals and offers on demand poetry. She facilitates poetry workshops on the Southwest Side of Chicago and debuted her hand bound zine of poetry entitled, Rose Quartz and Serpentine. She was a featured writer at Pilsen Fest and has been published in The Garland Court Review, Home Zine, and Cuentos de Gringolandia.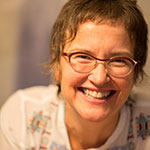 Poet of page and stage, Illinois Arts Council recipient, four-time Ragdale fellow and Emmy nominee for voice-over and on-screen narration of the PBS documentary From Schoolboy to Showgirl, cin has collaborated with musicians, video artists, dancers, photographers, and most recently, healers and chefs (and scientists!) for more than 30 years. She and her young son live in Chicago, where her love of poetry and belief that it can change lives has led her to create a business, poemgrown, to help people mark the most important occasions in their lives with poetry.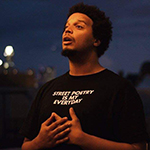 A performance poet, mural artist, and musician, Toaster uses a kaleidoscope of artistic vision to create, express, and teach. He has been featured on many stages across North America including Lexus Versus and Flow, National Public Radio, various National Slam competitions and in front of the most cutthroat audiences of all: teenagers. Aside from pursuing his own craft, Toaster works in Chicago schools as a teaching artist for Young Chicago Authors, as well as facilitating his own workshops in elementary schools, high schools, universities, and various other educational settings.