What would happen if a science fair came to life?
Saturday & Sunday, April 21 & 22, 2018
10 a.m. to 4 p.m.
Special events on Friday, April 20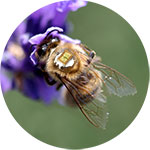 Microchipped honeybees work on solving Colony Collapse Disorder.
With three days of science activities, the Unearth Science festival celebrates science and nature in ways that will encourage you to see, touch, hear, and explore.
Participate in drop-in programs, timed demonstrations, free programs, and special events Saturday and Sunday.
Join Garden scientists and partner organizations to:
Dig Deeper
Go in-depth with Garden staff and scientists and explore topics from forensics to the fossil record. Discover the birds and the bees (and bats and butterflies as pollinators). Contribute to a crowd-sourced poem about science. Find out how to grow plants on Mars. Measure a plant's breath. Help our scientists tag a bee. Use soil science forensics to solve a crime.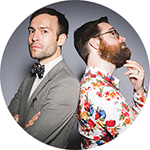 Dr. Illingworth & Mr. Simpson facilitate a poetry slam
Use Your Words
Experience science through spoken-word performance with Experimental Words on Friday, April 20, at 8 p.m. (Doors open at 7 p.m.) Sign up for Botanical Balladry during the weekend and see your work performed on Sunday, April 22, at 3 p.m. 
Get Outside
Explore spring beauty and the universe with experts from the Garden and Adler Planetarium. Gather in the Nature Play Garden to look through a telescope at the moon and evening sky—and possibly the bright planet, Venus.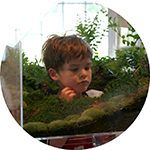 A bug's-eye view in a biosphere
Get into the Environment
Peek into hanging terrariums April 20–22 in Burnstein Hall and get an ant's-eye view of nature with artist Vaughn Bell's biospheres in Local Homes: Nature in Your Backyard. Discuss the works with the artist and scientist Pati Vitt on Saturday, April 21.

Don't miss participating in these events: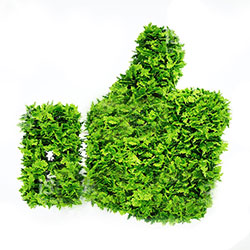 Speak Volumes
Learn how we can all become advocates for science through communication and the arts at SciComm: The Art (and Science) of Reaching New Audiences, a Janet Meakin Poor Research Symposium.
Sky Day
Capture and share photos of the sky in a collaborative art composition with Sky Day. Come together across cultures and borders to protect it for the benefit of all by tweeting your sky-only photo to #SkyDayProject #SkyDayChicago. Join us at 11 a.m. April 21 on the Esplanade and throughout the weekend.