Saturday & Sunday, April 18 & 19, 2020
10 a.m. – 4 p.m.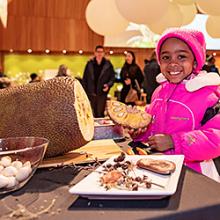 What would happen if a science fair came to life?
Participate in drop-in activities, an immersive found-object art installation, Augmented Reality (AR) sandboxes, and a biofeedback experience. This year's themes and activities feature fauna/fungi, flora, food, and evolution. Most programs and activities are free; fees apply for Science After Hours. Parking fee applies.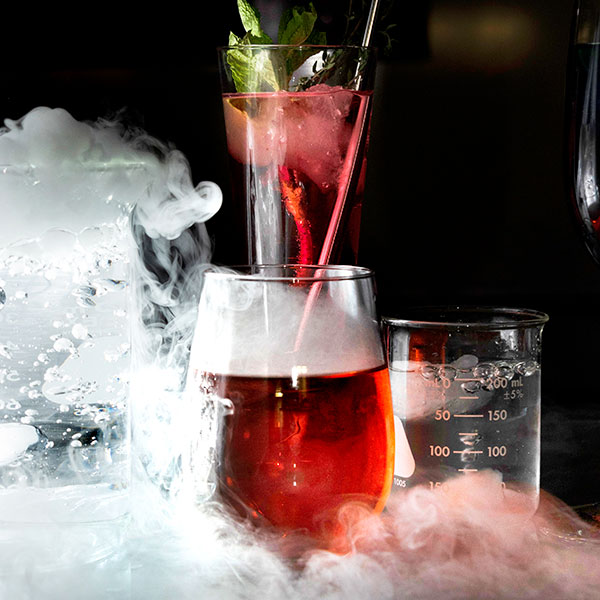 Friday, April 17, 2020, 6 – 9 p.m.
Adults get their chance to take part in festival activities in a fun atmosphere with themed cocktail drinks and food available for purchase.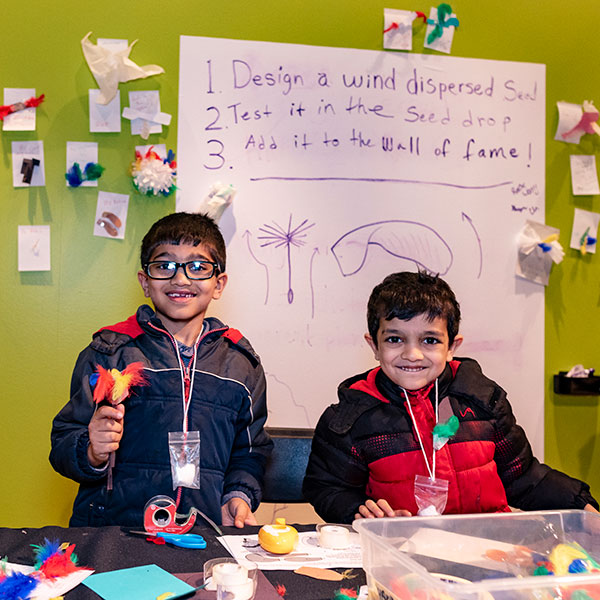 Science Activities
Mix a soil sample, help build a forest, and test the pH in a hydroponic growing system…just to name a few!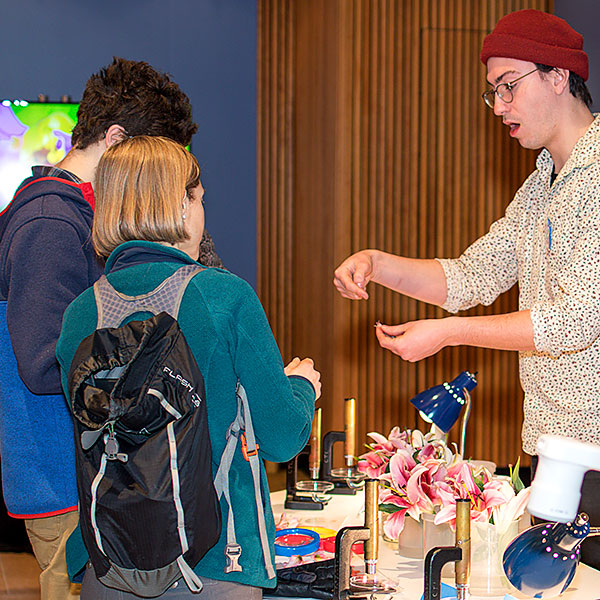 Meet Scientists and Horticulturists
Garden scientists and horticulturists showcase their areas of research and the science behind their work at rotating "pop up" displays throughout the weekend.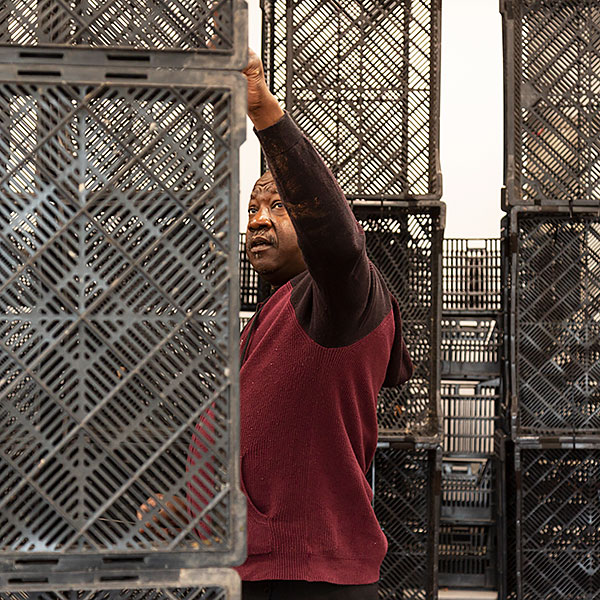 Immerse Yourself in Art
Immerse yourself in an art installation, City Promenade (Life Under the L Tracks) – made with objects from the Chicago Botanic Garden's "backyard." Meet multidisciplinary artist, author, and educator Marvin Tate.
Science Festival is generously supported by