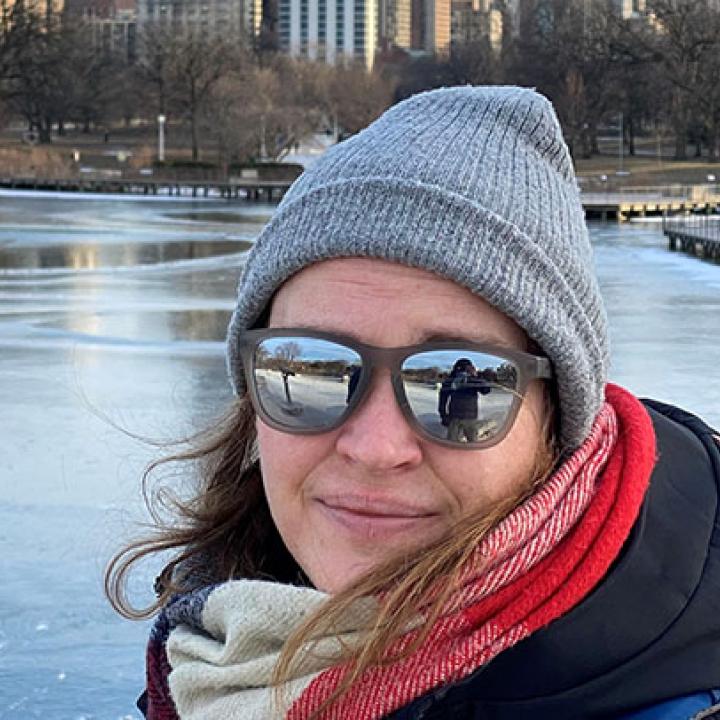 Conservation Scientist
Teaching and Research Affiliations:
Selected Professional Associations:
Ecological Society of America
Society of Wetland Scientists
International Association for Landscape Ecology
Research Interests:
Remote sensing analysis of plant communities and their response to restoration interventions
Patterns of biological invasions in wetland ecosystems
Landscape and site-specific factors promoting ecosystem resilience
Landscape phenology as a tool to measure vegetation dynamics and estimate key ecosystem functions
Statement:
The world is losing its biodiversity resources and natural habitats at an alarming rate. Current global changes increase human reliance on ecosystems to mitigate the effects of climate change, flooding, and pollution. In parallel, state and non-governmental agencies are dedicating substantial resources to restoring ecosystems and their functions. However, maintaining resilient habitats in human-dominated landscapes is challenging. As high-quality and consistent ecological data becomes increasingly available, I am motivated by this opportunity to study vegetation dynamics over large spatiotemporal scales to advance our capacity for enduring conservation and restoration.
My research combines field observations and remote sensing analyses to study the diversity, resilience, and ecological functions of plant communities at different spatial scales. At the site scale, I use field observations to understand the impact of restoration treatments on plant communities and their ecological functions. At the regional scale, I use remote sensing data and aerial images to study the response of habitats to different conservations strategies and landscape transformations. While much of my current research focuses on wetlands, I am generally drawn to research projects leveraging the tools and principles of landscape ecology to conserve ecosystems in rapidly changing, human-dominated landscapes.
Selected Publications:
Taddeo S, Dronova I, Depsky N. 2019. Remote Sensing of Environment Spectral vegetation indices of wetland greenness: Responses to vegetation structure, composition , and spatial distribution. Remote Sens Environ 234:111467. doi: 10.1016/j.rse.2019.111467
Taddeo S, Dronova I. 2020. Landscape metrics of post-restoration vegetation dynamics in wetland ecosystems. Landscape Ecology 35:275–292. doi: 10.1007/s10980-019-00946-0
Taddeo S, Dronova I, Harris K. 2019. The potential of satellite greenness to predict plant diversity among wetland types, ecoregions, and disturbance levels. Ecological Applications. doi:10.1002/eap.1961.
Taddeo S, Dronova I. 2019. Geospatial tools for the large-scale monitoring of wetlands in the San Francisco estuary: Opportunities and challenges. San Francisco Estuary & Watershed Science. 17. https://escholarship.org/uc/item/15f7f764.
Taddeo S, Dronova I. 2018. Indicators of vegetation development in restored wetlands. Ecological Indicators. 94:454–467. doi:10.1016/j.ecolind.2018.07.010.
Dronova I, Taddeo S. 2016. Canopy Leaf Area Index in Non-Forested Marshes of the California Delta. Wetlands 36:705–716. doi:10.1007/s13157-016-0780-5.
Taddeo S, De Blois S. 2012. Coexistence of introduced and native common reed (Phragmites australis) in freshwater wetlands. Ecoscience 19:99–105.
Websites:
https://sites.northwestern.edu/taddeolab/