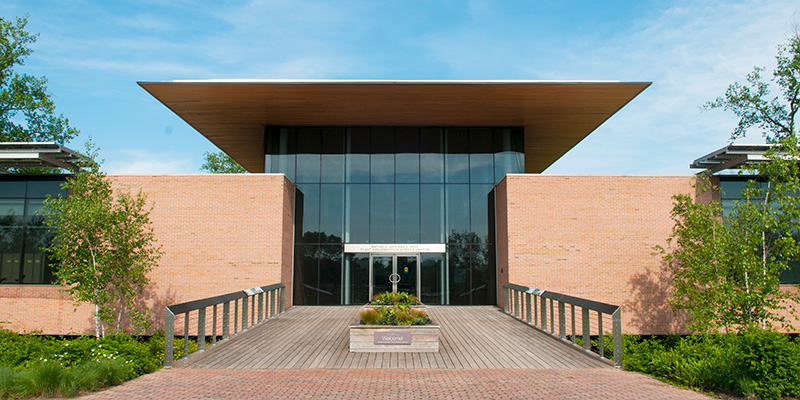 The Daniel F. and Ada L. Rice Plant Conservation Science Center provides laboratories and teaching facilities for staff and students in the Negaunee Institute for Plant Conservation Science and Action. The 38,000-square-foot Plant Science Center was awarded a Gold LEED rating by the U.S. Green Building Council. A viewing gallery and the 16,000-square-foot Green Roof Garden are open to the public, giving visitors and schoolchildren the opportunity to view plant science firsthand.
The entrance to the Plant Science Center begins with a 40-foot-long, gently sloping wooden bridge over the Rainwater Glen that surrounds the building. Inside, the Grainger Gallery runs the length of the Plant Science Center, with the laboratories visible on either side. In addition to the labs, the Plant Science Center houses the Lenhardt Plant Science Library for scientific journals and books, and a seminar suite for academic meetings and conferences.
The Plant Conservation Science Center provides sophisticated laboratories for research in a wide array of plant science disciplines, and teaching facilities critical to the Garden's efforts to train the next generation of plant scientists. Within the Plant Science Center's labs our staff and students are making vital discoveries about plant diversity, survival, habitat destruction, and restoration.
---