Model Railroad Garden Celebrating 20 Years!
The Model Railroad Garden: Landmarks of America is one of the Garden's most popular exhibitions. Remarkably, it had a very modest start as a Junior Railroad Exhibit, with seven trains traveling a temporary layout around a profusion of plants. Now celebrating its 20th anniversary, the Model Railroad has more than 1,600 feet of track with 18 trains navigating past almost 50 American landmarks in miniature, and also features tunnels, bridges, water elements, and tiny trees and plants.
Watch: Kids talk trains in the Model Railroad Garden.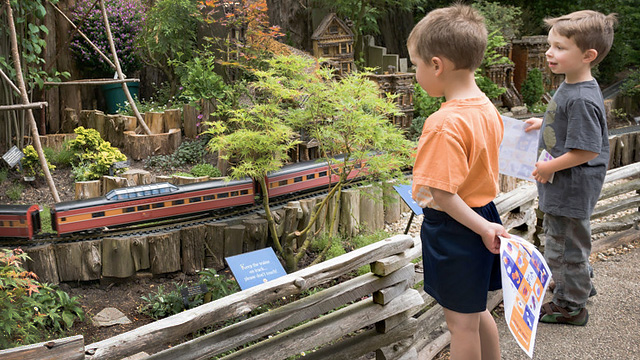 Play: Download a railroad bingo activity card to print and play during your visit.
---
Generously supported by