Saturday, June 26, 2021
Saturday, August 28, 2021
9:30 – 11 a.m.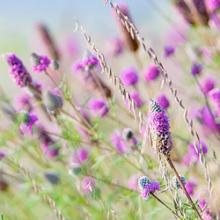 Free; pre-registration required
Standard parking fees apply
Explore the beauty of the summer prairie with senior managing ecologist Joan O'Shaughnessy (June 26) and ecologist Jim Jabcon (August 28). Meet Garden staff in front of the Visitor Center for the walk to Dixon Prairie (approximately .6 mile). Learn about the Garden's prairie recreation and the six types of prairie habitats displayed: gravel hill, fen, sand, savanna, mesic, and wet. See a variety of colorful, summer-blooming wildflowers. Masks required due to less than 6 foot spacing. Usual parking fees apply. Rain or shine; dress for the weather. Total length of walk: about 1.5 miles (1.2 miles to/from the Visitor Center; 1/3 mile for the prairie tour).