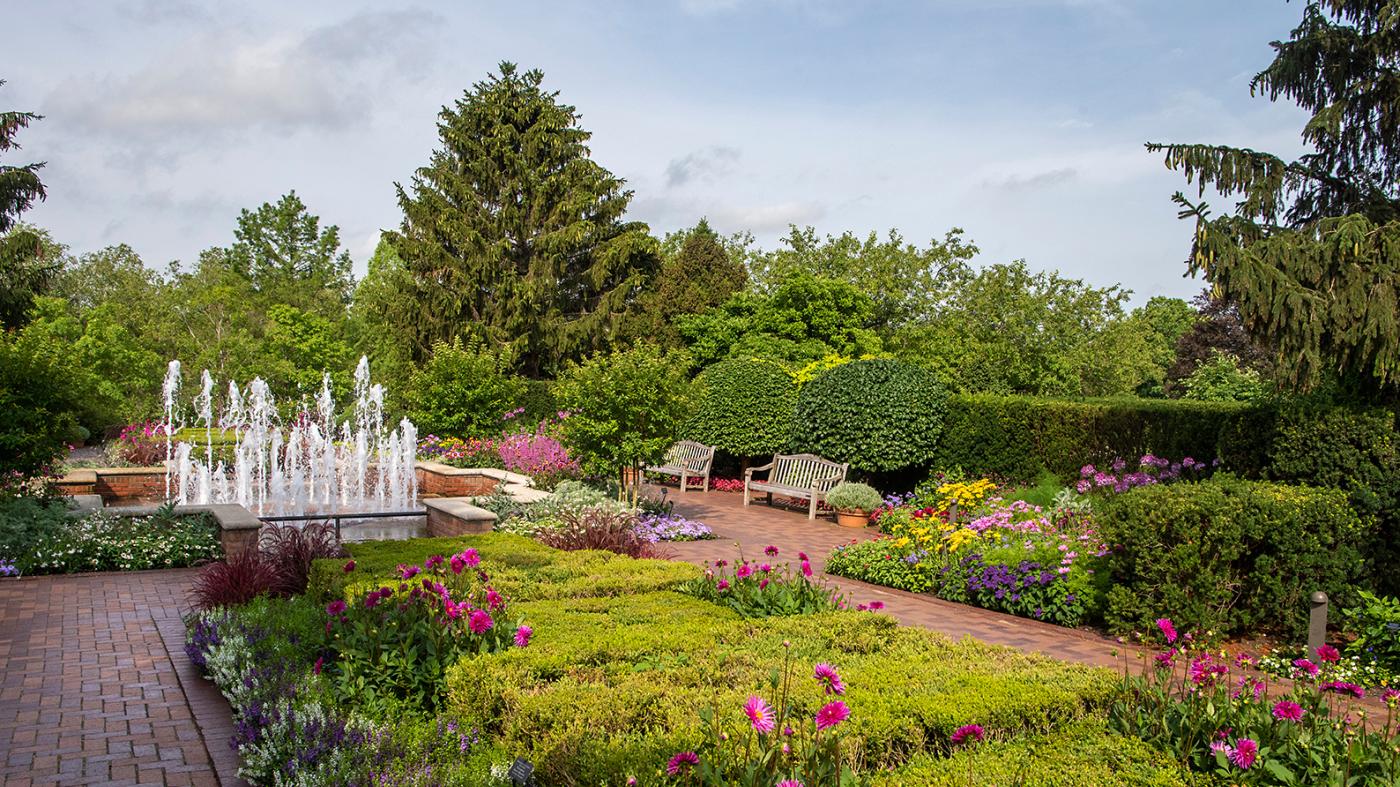 Admission Fee, Reduced Parking, and Free Admission Days Begin in February
Release Date: Wednesday, February 2, 2022
To help meet growing public demand and expectations, the Chicago Botanic Garden is implementing a new pricing structure that includes an admission fee and reduced parking fee for nonmember visitors starting this week. Over the last 10 years, the Garden has seen a 43 percent increase in visitorship. Nature is in demand and the new pricing structure enables the Garden to keep up with increased costs associated with maintaining and sustaining its exceptional gardens, visitor experience, and science and learning programs.
Admission fee ticket prices range from $9.95 to $25.95 per person, and parking fees have been reduced to a flat $8 fee, year-round. The new pricing structure includes plan-ahead pricing, where ticket prices are determined based on a number of factors, including attendance patterns, popular time frames and weather. The admission ticket is available for a specific day and time, and provides visitors the opportunity to enjoy seasonal, value-added experiences at no extra cost such as the Grand Tram Tour, Butterflies & Blooms, and the Model Railroad Garden. Admission tickets are available for purchase on our website, by calling customer service or on-site.
"With plan-ahead pricing now in place, we encourage nonmembers to make advance plans and purchases to ensure the best fit for their budget and schedule," said Harriet Resnick, the Garden's vice president of visitor experience and business development. "The farther in advance they purchase their admission ticket, the more likely they are to save."
Because accessibility is a priority for the Garden, 52 free admission days will be offered per year for Illinois residents in alignment with major Chicago-area museums and Brookfield Zoo. Free admission days will be spread throughout the year, offered during each season, and on several national holidays. Free days for February and March include February 7, 8, 9, 10, 11, 12, 13, and 21, and March 7, 8, 9, 10, 11, 12, and 13. Preregistration is required, and the parking fee is not included. Visit https://www.chicagobotanic.org/visit/free_admission_opportunities to learn more about free admission days, along with additional opportunities for free admission and parking fees. 
About Chicago Botanic Garden
The Chicago Botanic Garden, one of the treasures of the Forest Preserves of Cook County, is a 385-acre living plant museum featuring 28 distinct gardens and four natural areas. With events, programs and activities for all ages, the Garden is open year-round. Located at 1000 Lake Cook Road in Glencoe, IL, the Garden is smoke free. Opened to the public in 1972, the Garden is managed by the Chicago Horticultural Society, accredited by the American Association of Museums and a member of the American Public Gardens Association (APGA).