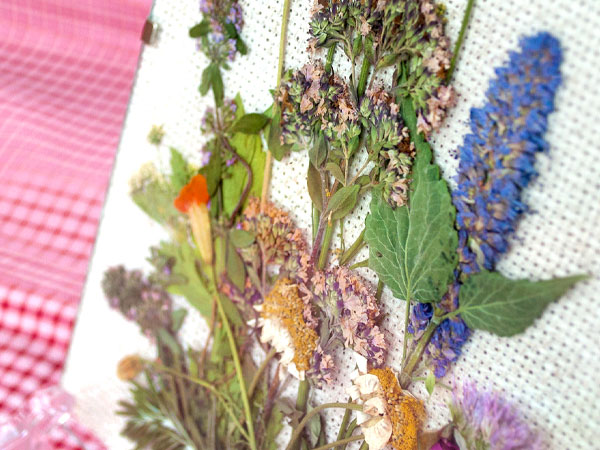 Q: This summer, I have been blessed with an overabundance of flowers, far more than I can use in cut bouquets. I am reluctant to waste the blooms, so can you suggest other ways to use them?
A: Sometimes abundance is a mixed blessing, but depending upon the variety and quantity, there are definitely uses for summer blooms beyond cut arrangements.
Preserve the aroma. Dry the petals of calendula, marigold, pansies, or roses, and mix with your choice of herbs and spices for potpourri to bring garden fragrances indoors.
Dry and use as decorations. Air-dry blooms such as  bachelor's button, cockscomb, globe amaranth, and strawflower, along with ornamental grasses and various seedheads for use in dried fall and winter arrangements. Press and dry almost any blooms for framing, or use small blossoms or sprigs on place cards, or other entertaining accents.
Eat them. Nasturtium, Viola, and Calendula flowers, most herb blossoms, and many others can be sprinkled atop salads and cold soups for flavor and unexpected color. Flowers can also be used for color and flavor in alcoholic and non-alcoholic drinks. Some can be infused into oils and vinegars. Consult an edible flower cookbook for additional flower choices, preparation details, and more uses. Contact Plant Information to verify that a specific flower is safe for human consumption. Use or purchase only pesticide-free flowers that are identified by their scientific name. As an example, look for Tropaeolum rather than nasturtium, and proceed with caution, especially if you or others have pollen allergies.
Please email plantinfo@chicagobotanic.org with additional questions.