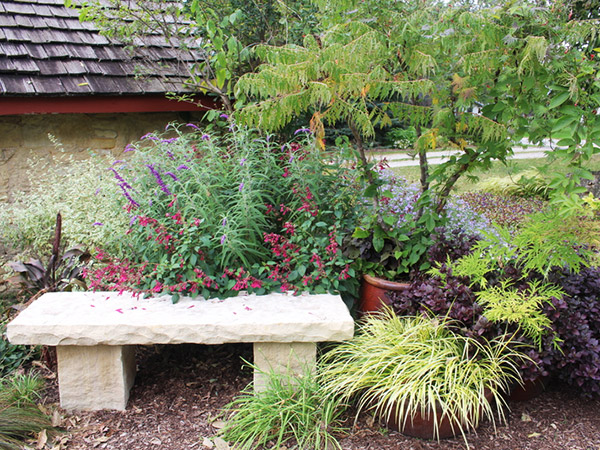 American gardeners have long looked to England for ideas on garden design. English-style gardens have been promoted in seed catalogs, gardening books, and magazines since 1850. They often feature sweeping lawns, perennial borders, rose gardens, cottage gardens, rock gardens, curving paths, plant-filled urns, and Victorian carpet beds—those low spirals of colorful annuals planted in long ribbons. Of those styles, cottage gardens remain popular today here and abroad.
A Little History
During medieval times, cottage dwellers in Britain packed their meager garden plots with culinary and medicinal herbs, fruits, and vegetables out of utter necessity. Centuries later, influential English garden writers including Gertrude Jekyll and William Robinson, as well as many artists, romanticized centuries-old cottages engulfed by climbing roses and wisteria, and surrounded by delphiniums and foxgloves. Today's cottage gardens provide a wonderful opportunity to create a casual, cozy, and color-filled space.
Design Elements
Don't have a thatch-roofed cottage? No problem. Think of a cottage garden as a romantic landscape—a colorful jumble of flowers, herbs, and vegetables that can work with just about any style house. Even a container in a smaller space can mimic the cottage garden feel. The look flaunts free-flowering, unrestrained plantings of hollyhocks, primroses, anemones, buttercups, bluebells, larkspur, catnip, peonies, poppies, spring-blooming bulbs, and a bevy of self-sowing annuals. The garden is often enclosed by a picket fence, walls, or hedges. You can experience it in the Helen and Richard Thomas English Walled Garden.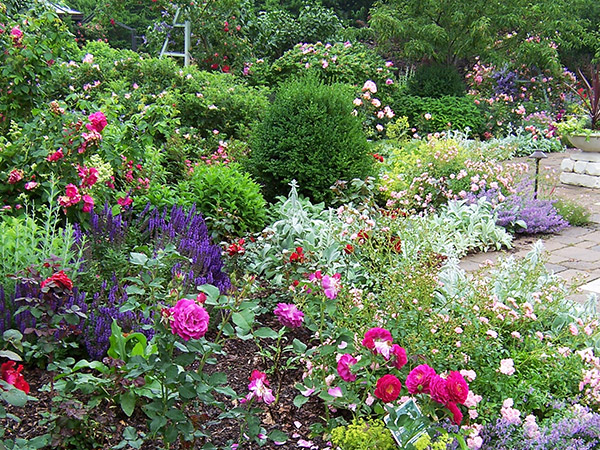 Get the Look
Cottage gardens offer the most wonderful excuse to combine everything from peonies and chives to apple trees, roses, and native prairie plants. Choose a spot that has full sun (six or more hours) in summer. It can be an intimate space closely connected to the house by flowering shrubs, perennials, trellises, and perhaps an arbor. A low fence or stone or brick wall is one way to enclose the space. Picket fences (if your zoning allows this and if it matches the architecture of your house) can enclose the front garden or could be used in a side yard with a gate or gated arbor.

When choosing gates and arbors, match the materials to those used on your house (or repeat a color). If the window trim is white, then a white gate or arbor will "marry" the house to the garden. An arbor or trellis offers space to grow plants such as clematis, climbing roses, and annual vines like scarlet runner bean, hyacinth bean, moonflower, and morning glories. A trellis can hold vines of Jack-Be-Little pumpkins, climbing nasturtiums, or canary vine.  

If the garden can't be enclosed, you can get the effect in a simple border. Think of an exuberant, spontaneous jumble of flowers, often single plants, unlike large drifts of the same perennials. Self-sowing annuals—like Verbena bonariensis and dill—are essential to the "random" plantings. The result is marvelous mix of texture, color, and fragrance, with flowers for cutting and herbs for cooking.

Another fun element is a painted obelisk set in a freestanding flower bed or in a border where it serves as a focal point. You can see examples in the Farwell Landscape Garden. Consider painting the obelisk to pick up some of the colors used in the plantings or on your house. Other elements include birdbaths and gazing globes. Pots of annuals set in the planting beds are useful for carrying color into fall.

Vegetables and fruit trees were important features of old-fashioned cottage gardens. The edible garden has become popular again. Why not include herbs—dill, fennel, parsley—and tomatoes into your cottage garden beds and borders? They'll do double duty, offering food and flowers for your table.

They may look like they're low-maintenance, but because cottage gardens feature many single plants (instead of drifts), they require a bit more attention during the growing season to stay colorful. Bare soil can be sown with zinnias and sunflower seeds to extend the flowering period when perennials have finished.
---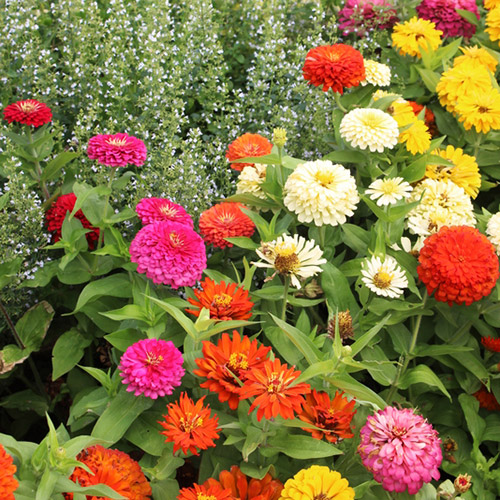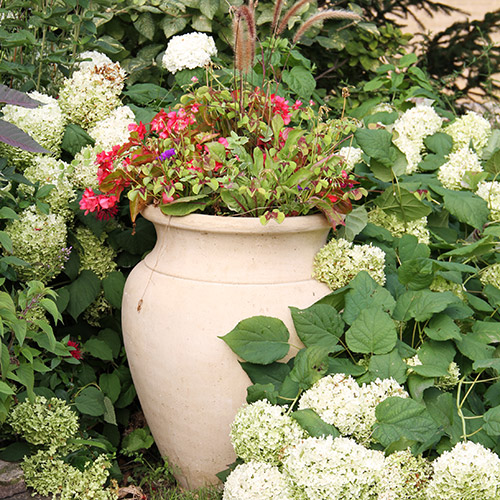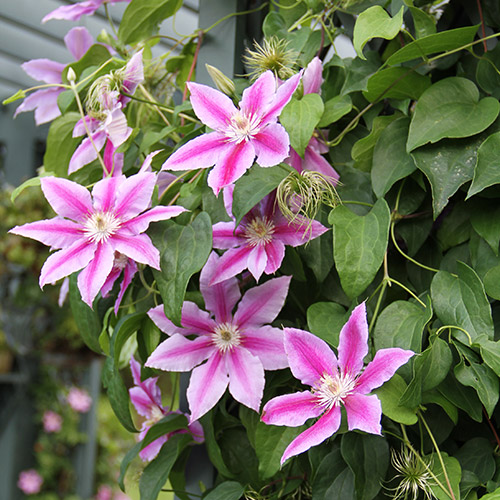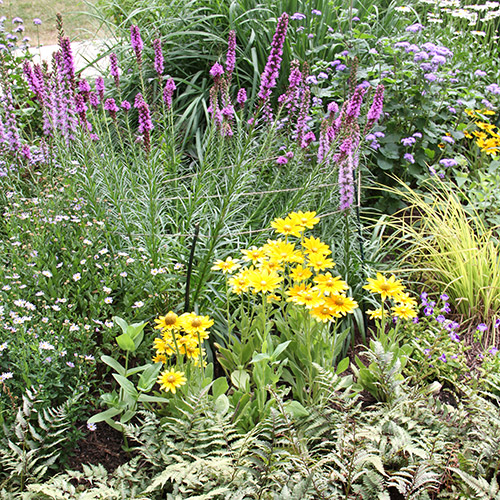 ---
Popular Cottage Garden Plants:
Annuals: sunflowers, snapdragons, zinnias, cleome, celosia, marigolds, red fountain grass, nasturtiums, cosmos, dianthus (pinks/carnations), dahlias, salvia, castor bean, morning glory
Perennials: purple coneflowers, monarda, blazing stars, lady's mantle, butterfly bush, foxglove, baptisia, black-eyed Susans
Shrubs: hydrangeas, shrub roses, clethra (summersweet), viburnum, weigela, smokebush
Herbs: dill, bronze-leaved fennel, sage, parsley, oregano, thyme
Vines: clematis, black-eyed Susan vine, Wee-Be-Little (miniature) pumpkins, morning glories, moon flower, sweet peas, scarlet runner bean, painted lady runner bean
---
Nina Koziol is a garden writer and horticulturist who lives and gardens in Palos Park, Illinois.