Plant Information
Use the search box below to search plant information. Or choose a month from the drop down menu to view monthly garden checklists.
Smart Gardener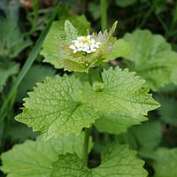 Ask any of our horticulturists to name the most important job in their gardens right now and they'll all answer the same way:
"Weeding."
In this month's Smart Gardener, we take on the topic that gardeners love to hate, focusing on the top ten weeds most commonly found in gardens in the Chicago area.