Plant Information
Have a question? Contact Plant Information Service.
Use the search box below to search plant information. Or choose a month from the drop down menu to view monthly garden checklists.
Select any filter and click on Apply to see results
Smart Gardener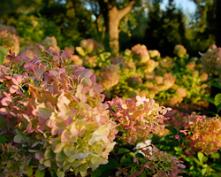 Everyone can use a little privacy in their garden from time to time. After all, a garden is a place to retreat from the outside world, a place to sit and sip coffee, read a book, do some yoga, bird-watch, or simply rest and relax. The garden is a place to rejuvenate.