Plant Information
Have a question? Contact Plant Information Service.
Use the search box below to search plant information. Or choose a month from the drop down menu to view monthly garden checklists.
Select any filter and click on Apply to see results
Smart Gardener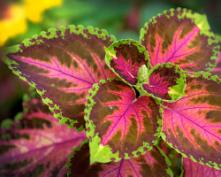 The dog days of summer are here. We've had weeks of hot, humid weather, but there's still plenty to enjoy in the garden this time of year. Late-blooming perennials, annuals, and shrubs can provide color for weeks to come. And many of their blossoms offer nectar to migrating butterflies and ruby-throated hummingbirds. Here are a dozen good-looking, late-season wonders for your garden.