Paintings of Prairie Environments By Philip Juras
Inspired by Poplar Creek Prairie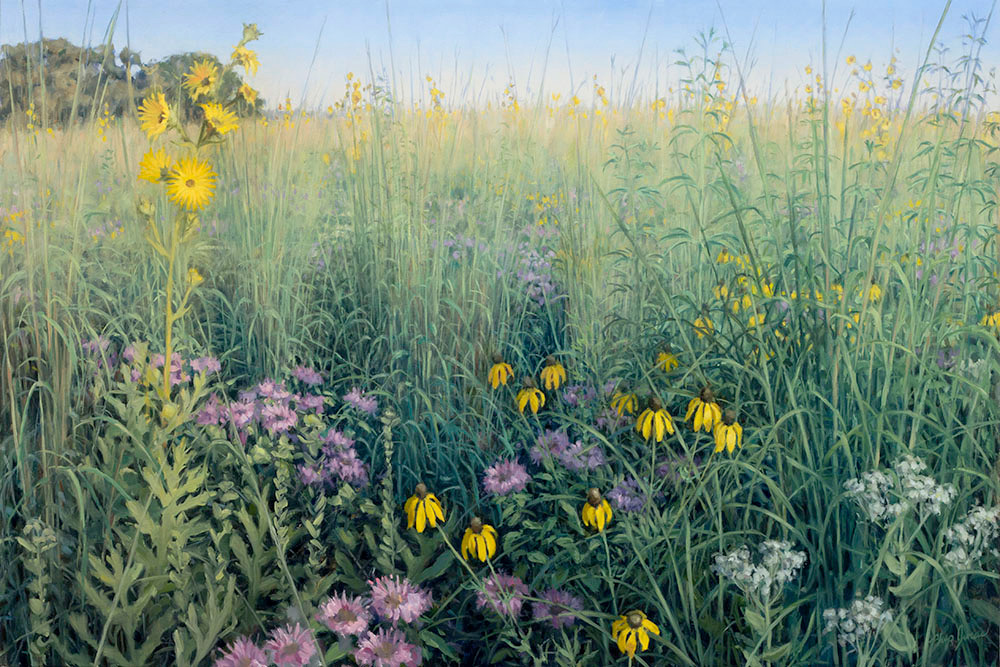 ---
Title
Inspired by Poplar Creek Prairie
Details
Oil on canvas, 24 x 36 in., 2013
Location
Poplar Creek Prairie, Cook County, Illinois
Plant Community
Mesic Prairie
Description
Poplar Creek Prairie is a 300-acre site being restored - or healed to its original state - from former agricultural land to prairies and wetlands. Tall prairie grasses and a diversity of wildflowers showcase the 30 years of restoration work often led by volunteers. Flora of the mesic prairie is sustained through moisture being available throughout the growing season and accessed by an extensive and deep network of roots that prairies develop. Grassland birds that need large, open areas, including bobolinks and Henslow's and grassland sparrows, have returned to the site.
---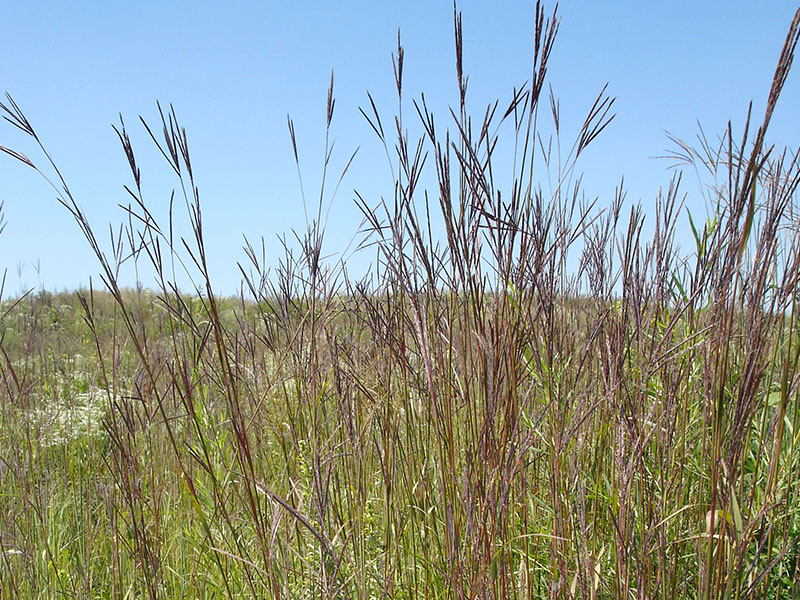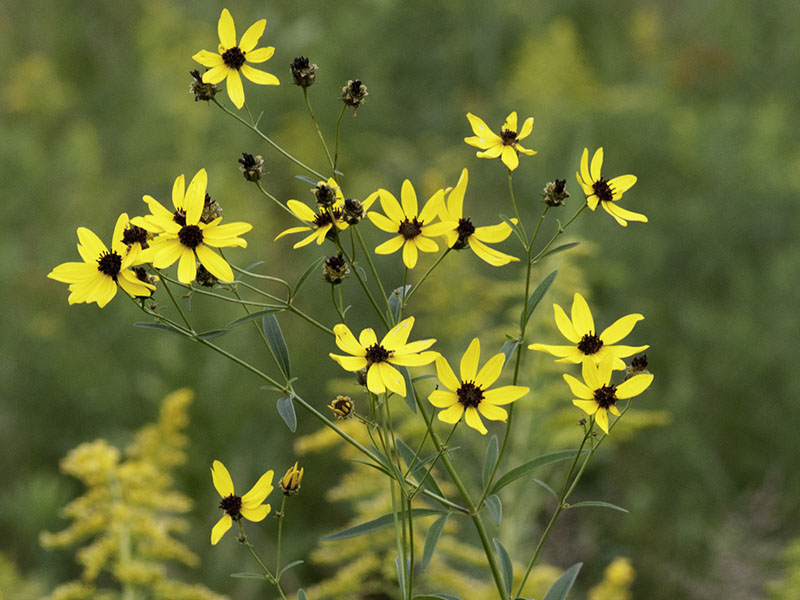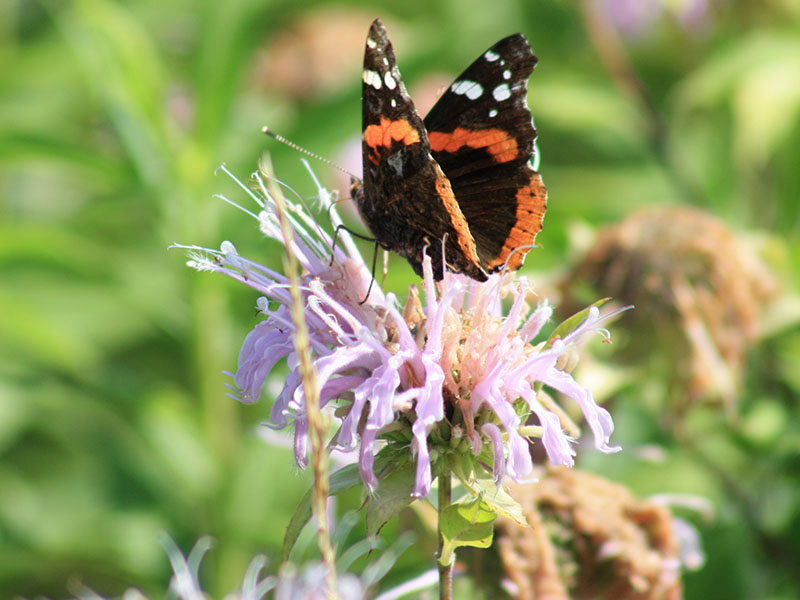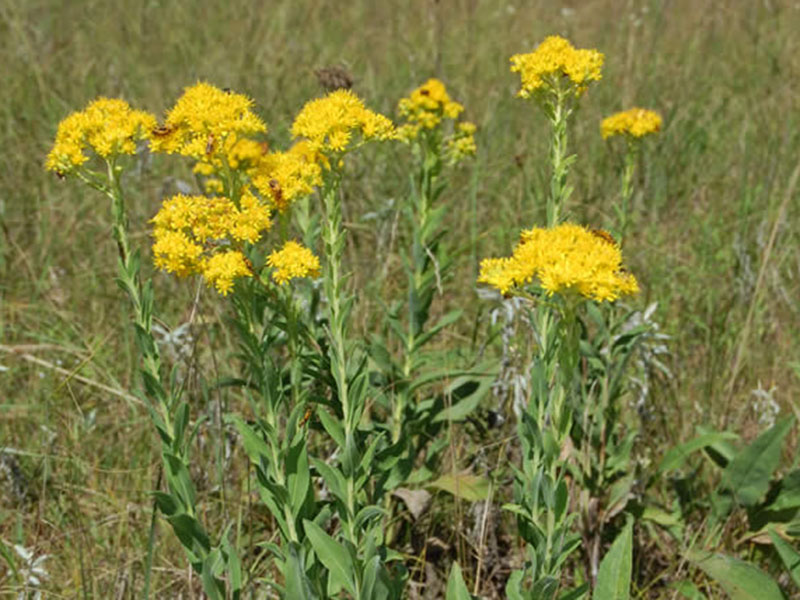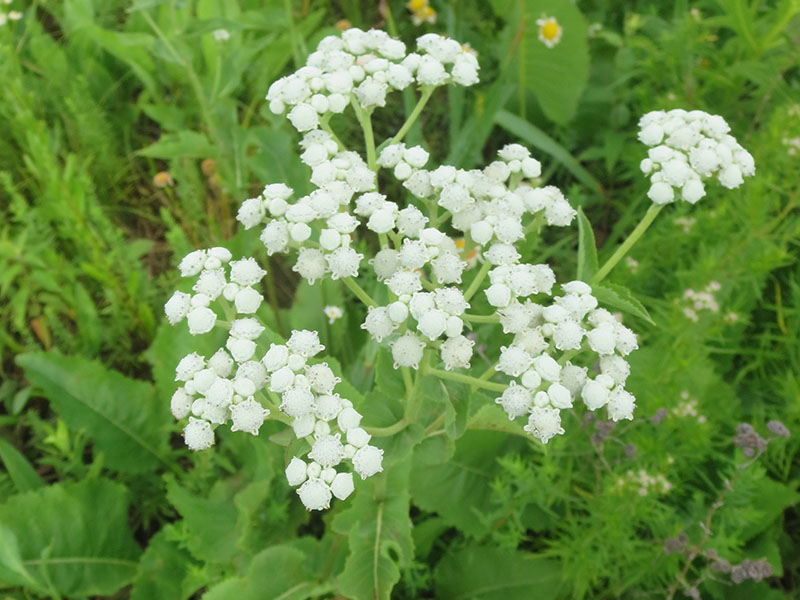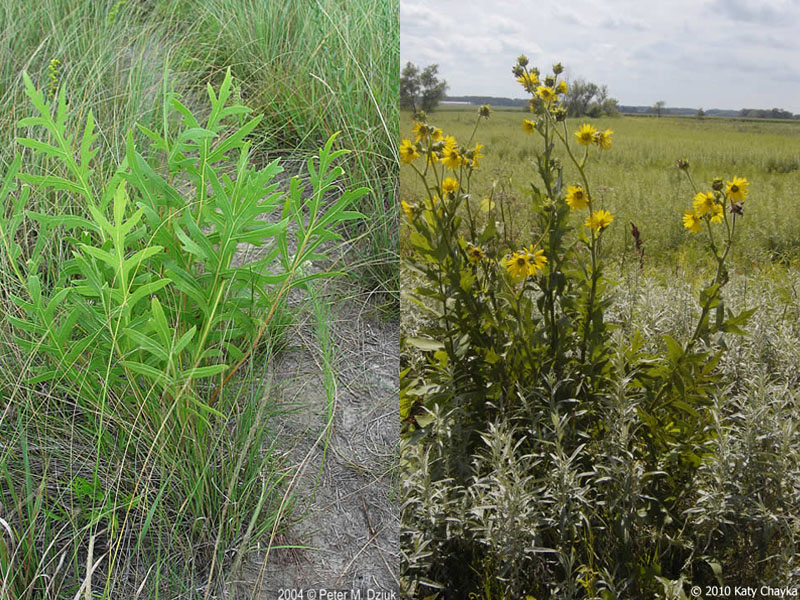 ---
Philip Juras's Inspiration for Inspired by Poplar Creek Prairie
Based on multiple photographs of the beautifully restored prairie, this studio painting celebrates the species that were visually dominant in July 2013. From an eye-level view, it also conveys the horizon-obscuring verticality of the summer's rapid plant growth.
Selected Natural Areas in the Chicago Region, USA
Chicago Botanic Garden & Field Museum
Authors: Philip Juras, Andrea Kramer, Joan O'Shaughnessy, and Iza Redlinski.
Art Work: Philip Juras.
Design: Alicia Diaz, Field Museum.
Photos: Robin Carlson (RC), Katy Chayka (KC), Michael Huft (MH), Jim Jabcon (JJ), John and Jane Balaban(JJB), Peter M. Dziuk (PD), John Hilty (JH), Philip Juras (PJ), Joan O'Shaughnessy (JO), Iza Redlinski (IR), and David Sollenberger (DS)
Indigenous Language Acknowledgement: Anishinaabe people are people of various Native nations who share a common ancestry, similar cultures, and related languages and have resided in the Great Lakes region. The Odawa, Ojibwe, and Potawatomie are among the Native nations to identify as Anishinaabe. The Ojibwemowin (Ojibwe language) plant names are included where possible. After years of forced assimilation policies, Native Americans are currently recovering Indigenous knowledge, including place, and plant names in their original language. Indigenous Language Translations: Andrea S. Carlson