Paintings of Prairie Environments By Philip Juras
Gensburg Markham Prairie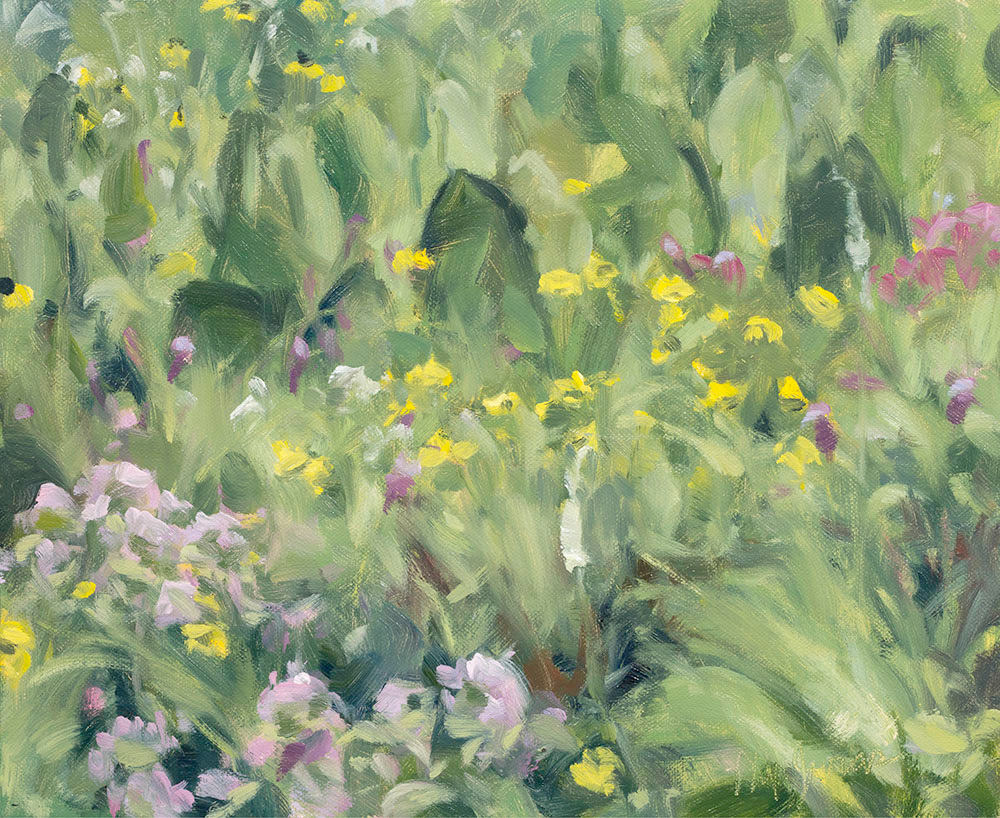 ---
Title: Gensburg Markham Prairie
Details: Oil on canvas, 9 x 11 in., July 10, 2017
Location: Gensburg Markham, Cook County, Illinois
Plant Community: Mesic Black Soil Prairie
Description: A National Natural Landmark, this 167-acre preserve is a mosaic of remnant prairie communities. The high quality wetlands and prairies sit on the former lake plain of glacial Lake Chicago which resulted in a diversity of clay and sand soil deposited by the receding lake. The site includes black soil tallgrass prairie, uncommon now in Illinois, its rich soil having been plowed for agriculture. Influenced by diverse substrate and water conditions, an expansive palette of plant species grow in the site's diverse habitats.
---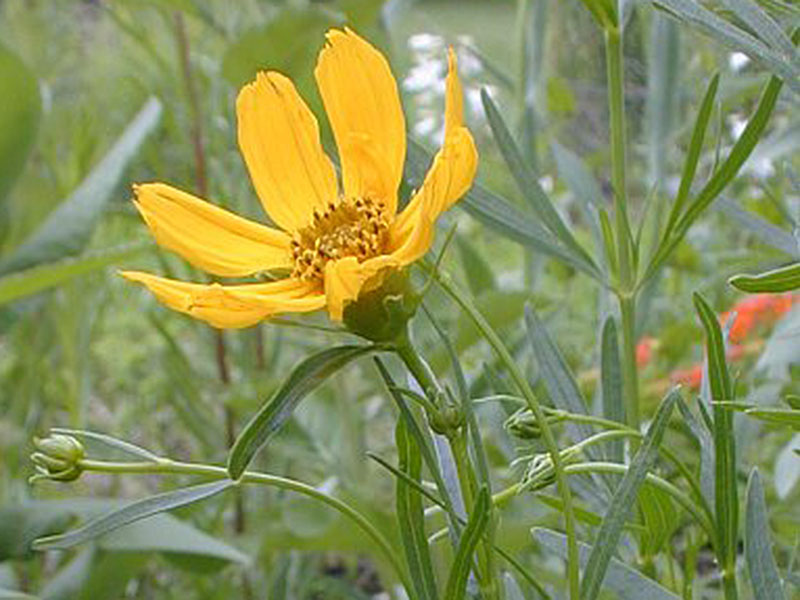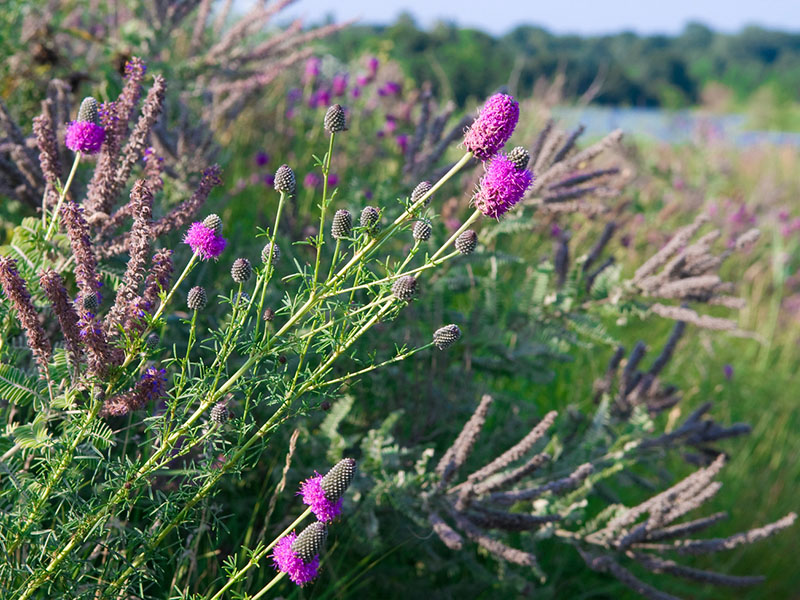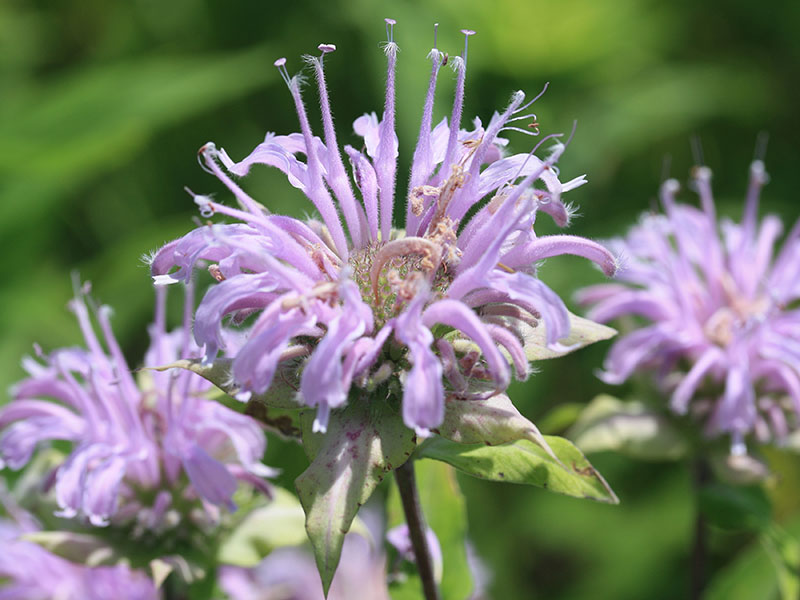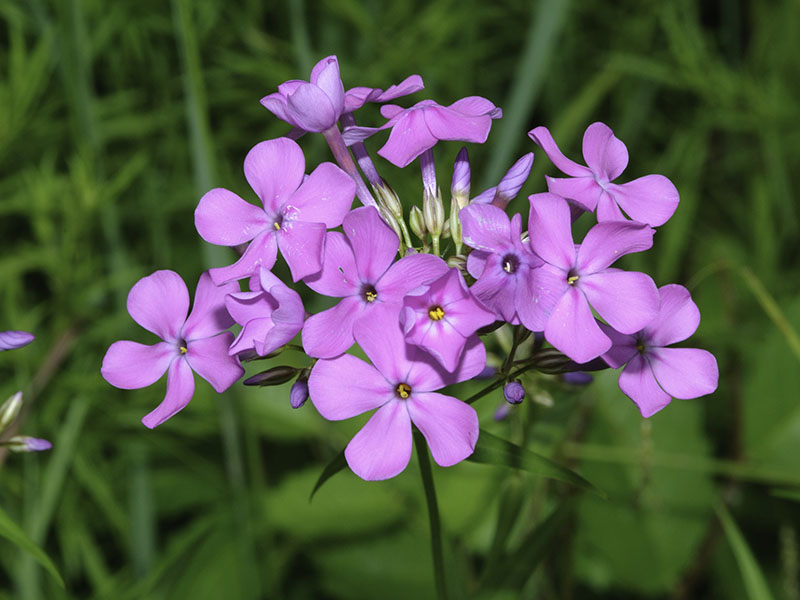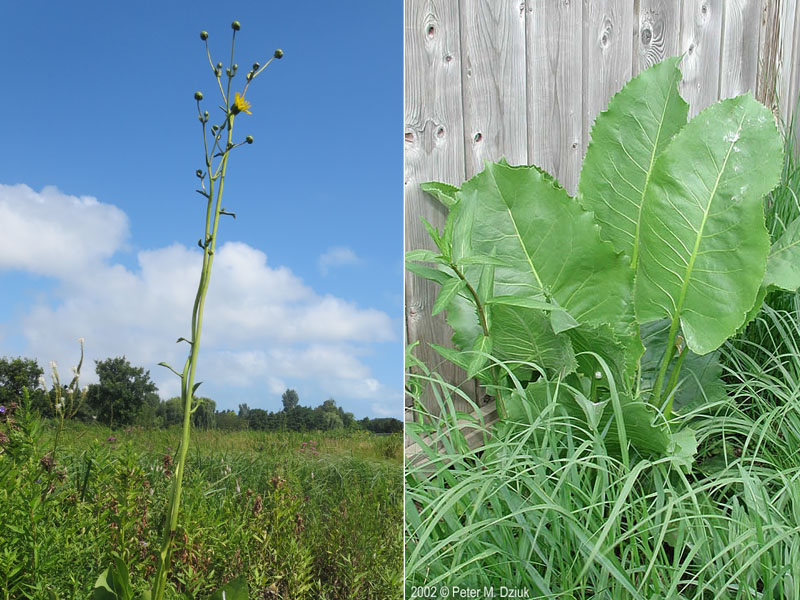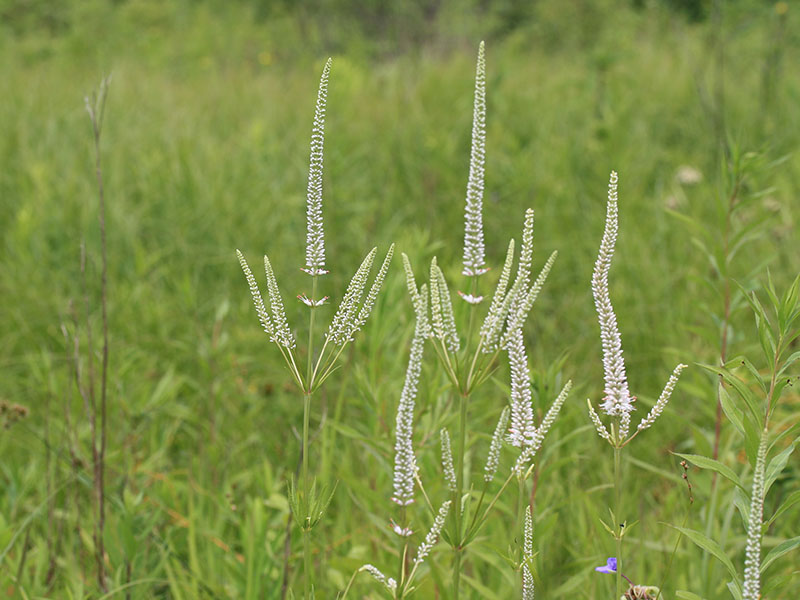 ---
Philip Juras's Inspiration for Gensburg Markham Prairie
Painted quickly between summer rain showers, this small field study explores the wide range of patterns, textures, and colors produced by the rich species diversity of this extraordinary prairie remnant.
Selected Natural Areas in the Chicago Region, USA
Chicago Botanic Garden & Field Museum
Authors: Philip Juras, Andrea Kramer, Joan O'Shaughnessy, and Iza Redlinski.
Art Work: Philip Juras.
Design: Alicia Diaz, Field Museum.
Photos: Robin Carlson (RC), Katy Chayka (KC), Michael Huft (MH), Jim Jabcon (JJ), John and Jane Balaban(JJB), Peter M. Dziuk (PD), John Hilty (JH), Philip Juras (PJ)
Joan O'Shaughnessy (JO), Iza Redlinski (IR), and David Sollenberger (DS)
Indigenous Language Acknowledgement: Anishinaabe people are people of various Native nations who share a common ancestry, similar cultures, and related languages and have resided in the Great Lakes region. The Odawa, Ojibwe, and Potawatomie are among the Native nations to identify as Anishinaabe. The Ojibwemowin (Ojibwe language) plant names are included where possible. After years of forced assimilation policies, Native Americans are currently recovering Indigenous knowledge, including place, and plant names in their original language. Indigenous Language Translations: Andrea S. Carlson